Senator Bernie Sanders to Appear at the Festival!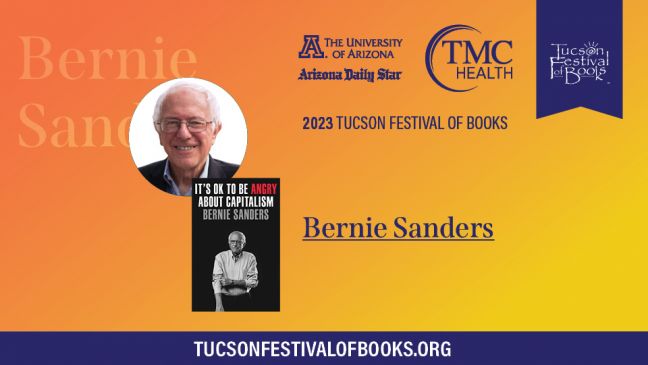 We are excited to announce that Senator Bernie Sanders will be presenting on Sunday, March 5 at 4:00 p.m. in the Student Union North Ballroom along with his co-author John Nichols.
Bernie Sanders is serving his third term in the U.S. Senate and is the longest-serving Independent member of Congress in American history. His latest book is entitled "It's Okay to be Angry About Capitalism."
Free advance bookings to this session will be available to Friends of the Festival on February 22 at noon and to the general public on February 27 at noon.
See the full author schedule here.