Tucson Festival of Books Dates Confirmed for March 9 and 10, 2024!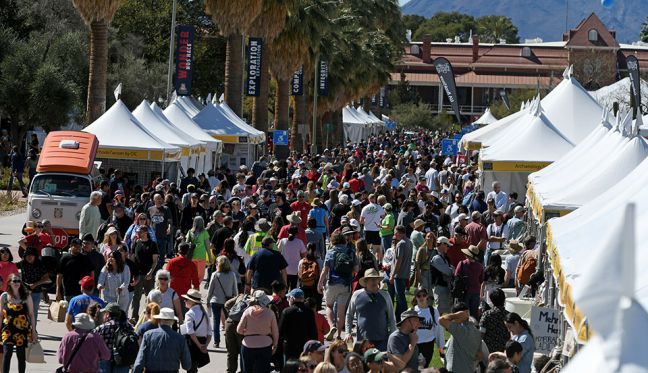 We are excited to announce that the 2024 Tucson Festival of Books will be held on the University of Arizona campus on March 9 and 10, 2024! Mark your calendars and save the date for another in-person, community-wide celebration of literature. As always, the festival is free-of-charge for all attendees.
All proceeds following the festival are donated to local non-profit organizations that support improved literacy in Southern Arizona. More than $2,000,000 has been donated since the festival began in 2009.
We can't wait to celebrate with you in 2024!