2023 Bus Scholarships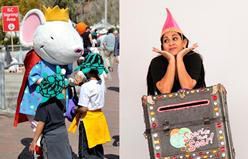 Bus scholarships for the 2023 Tucson Festival of Books have been generously provided by Citi. These scholarships are available to schools and children's organizations to assist in providing transportation for students and their families to the 2023 Tucson Festival of Books on the University of Arizona Mall on either Saturday, March 4th or Sunday, March 5th, 2023.
To apply, please complete the application by visiting this link.
Note: Scholarships are limited and will be granted on the basis of need and order of submission.
****Deadline for Submission: February 14th, 2023****