Sergio Troncoso
---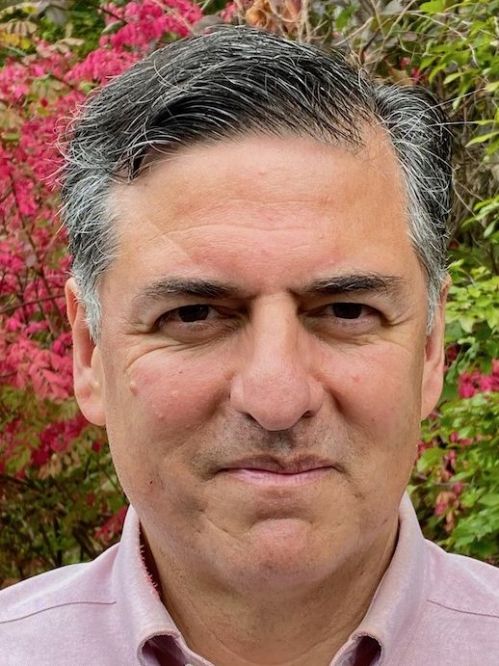 Sergio Troncoso was born and raised in El Paso, Texas. His previous works include "Nobody's Pilgrims," "A Peculiar Kind of Immigrant's Son," "From this Wicked Patch of Dust," "Crossing Borders: Personal Essays," "The Nature of Truth" and "The Last Tortilla and Other Stories." He has also edited "Nepantla Familias: An Anthology of Mexican American Literature on Families in Between Worlds" and "Our Lost Border: Essays on Life Amid the Narco-Violence." He often writes about the United States-Mexico border, working-class immigrants, families and fatherhood, and crossing cultural, psychological, and philosophical borders. Among the numerous awards he has won are the International Latino Book Award for Best Novel-Adventure or Drama, International Latino Book Award for Best Collection of Short Stories, Kay Cattarulla Award for Best Short Story, Premio Aztlan Literary Prize, Southwest Book Award, Bronze Award for Essays from ForeWord Reviews and the Silver and Bronze Awards for Multicultural Fiction from ForeWord Reviews.
Troncoso has taught fiction and nonfiction at the Yale Writers' Workshop in New Haven, Connecticut. He has served as a judge for the PEN/Faulkner Award for Fiction and the New Letters Literary Awards in the Essay category. His work has recently appeared in New Letters, Yale Review, Michigan Quarterly Review, Texas Monthly and New Guard Literary Review.
The son of Mexican immigrants, Troncoso grew up on the east side of El Paso in rural Ysleta. He graduated magna cum laude from Harvard College and received two graduate degrees in international relations and philosophy from Yale University. A Fulbright scholar, Troncoso was inducted into the Hispanic Scholarship Fund's Alumni Hall of Fame and the Texas Institute of Letters (TIL). He is a past president of the Texas Institute of Letters.
Awards: Premio Aztlan Literary Prize; International Latino Book Award for Best Novel- Adventure or Drama; Kay Cattarulla Short Story Prize
Communities: Hispanic or Latinx
---
Our Homelands Shape Our Stories
These authors' gritty and hopeful stories take us on a journey of everyday lives and familiar places.
Nuestras Raíces Stage (Seats 150)

Sat, Mar 4, 11:30 am - 12:30 pm
Nuestras Raices
Signing area: Pima County Public Library/Nuestras Raíces/Craft Tent & Signing Area (following presentation)

Panelists:
Bojan Louis
,
Manuel Muñoz
,
Sergio Troncoso
Moderator: Gregory McNamee
We Are All Cuentistas
Three inspiring inspiring authors share the power of storytelling.
Nuestras Raíces Stage (Seats 150)

Sun, Mar 5, 11:30 am - 12:30 pm
Nuestras Raices
Signing area: Pima County Public Library/Nuestras Raíces/Craft Tent & Signing Area (following presentation)

Panelists:
Angie Cruz
,
Rubén Degollado
,
Sergio Troncoso
Moderator: John Muñoz
---
Books:
Nobody's Pilgrims
Nuestras Raices
Lee & Low Books, Incorporated
May 2022
ISBN 9781947627413
288 pages

---
A Peculiar Kind of Immigrant's Son
Nuestras Raices
Cinco Puntos Press
January 2019
ISBN 9781947627338
Kindle Edition, 224 pages

---