Ingrid Rojas Contreras
---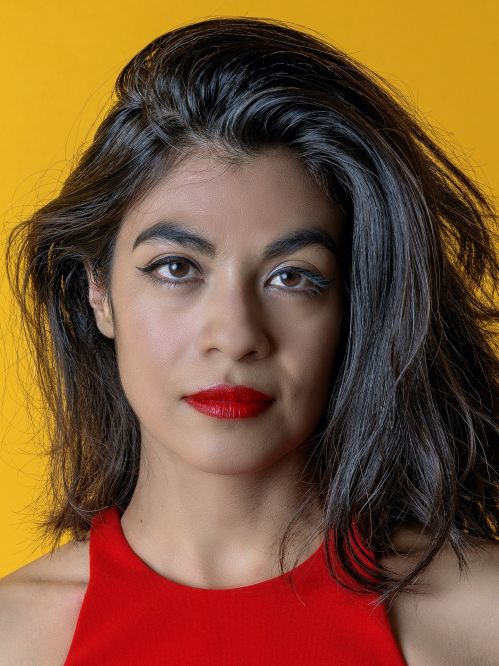 Jamil Hellu
Ingrid Rojas Contreras was born and raised in Bogotá, Colombia. Her memoir, "The Man Who Could Move Clouds," is a finalist for the National Book Award and named a Best Book of the Year by TIME. Her first novel, "Fruit of the Drunken Tree," was the silver medal winner in First Fiction from the California Book Awards, and a New York Times editor's choice. Her essays and short stories have appeared in the New York Times Magazine, The Cut and Zyzzyva, among others. She lives in California.
Awards: National Book Award Finalist, California Book Award
Communities: Hispanic or Latinx
---
Writing from the Heart
Three escritoras poderosas share their raw and untethered stories from their family roots.
Nuestras Raíces Stage (Seats 150)

Sat, Mar 4, 10:00 am - 11:00 am
Nuestras Raices
Signing area: Pima County Public Library/Nuestras Raíces/Craft Tent & Signing Area (following presentation)

Panelists:
Yasmín Ramírez
,
Ingrid Rojas Contreras
,
Erika Sánchez
Moderator: Brenda Limon-Condit
The Quest to Understand Family
Supernatural gifts and guerilla warfare. Roaches and other household hazards. Devastating divorce. These three authors share stories of their unique family challenges, how they coped with the incomprehensible, and came to understand themselves as well as those who raised them.
Koffler Room 218 (Seats 142, Wheelchair accessible)

Sun, Mar 5, 10:00 am - 11:00 am
Memoir / Essays / Creative Nonfiction
Signing area: Sales & Signing Area - UA BookStore Tent (on Mall) (following presentation)

Panelists:
Priscilla Gilman
,
Ingrid Rojas Contreras
,
Joseph Earl Thomas
Moderator: Jodi Horton
National Book Awards
National Book Award finalists Allison Adelle Hedge Coke, Ingrid Rojas Contreras and Alejandro Varela will compare notes on how they linked the past, present, and (hopefully) a better future using poetry, nonfiction and fiction. This session will be presented in partnership with the National Book Foundation and moderated by Natalie Green, its program director.
Modern Languages Room 350 (Seats 318, Wheelchair accessible)

Sun, Mar 5, 1:00 pm - 2:00 pm
National Book Awards
Signing area: Sales & Signing Area - Central Mall (following presentation)

Panelists:
Allison Adelle Hedge Coke
,
Ingrid Rojas Contreras
,
Alejandro Varela
Moderator: Natalie Green
---
Books:
The Man who Could Move Clouds
A Memoir
Nuestras Raices
Knopf Doubleday Publishing Group
January 2022
ISBN 9780385546669
320 pages

---
Fruit of the Drunken Tree
Nuestras Raices
Knopf Doubleday Publishing Group
June 2019
ISBN 9780525434313
320 pages

---