Rebecca Makkai (she/her)
---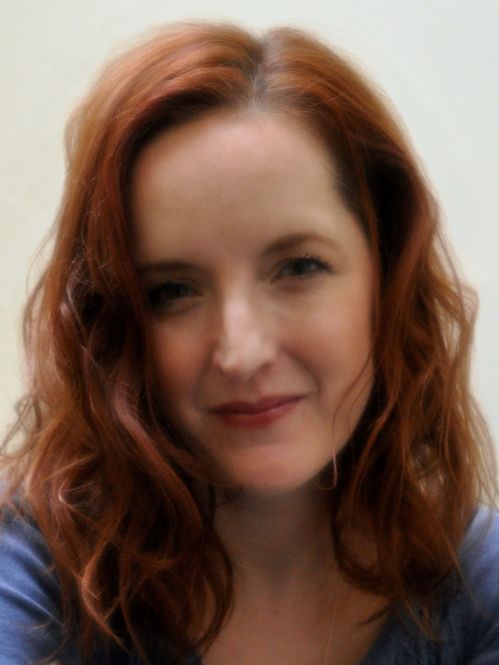 © Brett Simison
Rebecca Makkai is the Chicago-based author of the novels "The Great Believers," "The Hundred-Year House" and "The Borrower," as well as the short story collection "Music for Wartime." "The Great Believers" was a finalist for the Pulitzer Prize and the National Book Award, and received the ALA Carnegie Medal and the LA Times Book Prize, among other honors. "I Have Some Questions for You" is her latest novel. Makkai is on the M.F.A. faculties of Sierra Nevada College and Northwestern University, and she is Artistic Director of StoryStudio Chicago.
Awards: Pushcart Prize, National Book Award Longlist for Fiction, ALA's Andrew Carnegie Medal for Excellence in Fiction, Chicago Writers Association Award, Society of Midland Authors Award, NEA Fellowship
---
Stories That Come from the Heart
Luis Alberto Urrea, Jamie Ford and Rebecca Makkai are bestselling authors whose novels come from the heart... and their own life journeys. They take their work personally. Today, we'll learn if that makes their stories easier or harder to tell.
Student Union North Ballroom (Seats 560)

Sat, Mar 4, 1:00 pm - 2:00 pm
Fiction / Literature
Signing area: Sales & Signing Area - Rincon Room (following presentation)

Panelists:
Jamie Ford
,
Rebecca Makkai
,
Luis Alberto Urrea
Moderator: Gay Vernon
Thrills in Fiction
Authors Rebecca Makkai, Karen White, and Katy Hays will discuss how they infuse suspense in their novels to engage their readers more fully in their stories.
Student Union Tucson Room (Seats 110)

Sun, Mar 5, 1:00 pm - 2:00 pm
Fiction / Literature
Signing area: Sales & Signing Area - UA BookStore Tent (on Mall) (following presentation)

Panelists:
Katy Hays
,
Rebecca Makkai
,
Karen White
Moderator: Rae Richards
---
Books:
I Have Some Questions for You
A Novel
Fiction / Literature
Penguin
February 2023
ISBN 9780593490143
448 pages

---
The Great Believers
A Novel
Fiction / Literature
Penguin
June 2019
ISBN 9780735223530
448 pages

---