Oscar Mancinas
---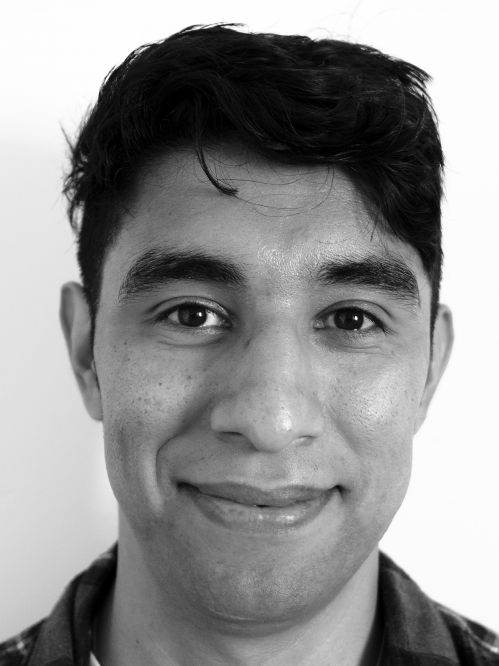 Oscar Mancinas is a Rarámuri-Chicanx poet, author, scholar and teacher. He was born, raised, and still resides in Mesa, Arizona's Washington-Escobedo Neighborhood. He obtained a B.A. in English and Spanish from Colby College and an M.F.A. in Creative Writing from Emerson College. Currently, he's a doctoral candidate in Arizona State University's School of Transborder Studies, working on a dissertation centered on the history of twentieth-century Indigenous and Chicano/a literature in Arizona. His published works include the poetry chapbooks "Jaula," "Roto: A Mex-Tape" and a full-length collection of poems titled "des_____: papeles, palabras, & poems from the desert." His debut collection of short fiction, "To Live and Die in El Valle" won a 2021 Border Regional Library Association Southwest Book Award.
Visit website |

Awards: Border Regional Library Association Southwest Book Award
Communities: Arizona Author, Hispanic or Latinx, Indigenous or Native American
---
Contemporary Chicano Poets
In this panel, poets José Olivarez and Oscar Mancinas will discuss and read from their new collections, which dive deeply into emotional, political and poetic understandings of race, colonization and Mexican heritage.
Student Union Kiva (Seats 100)

Sat, Mar 4, 1:00 pm - 2:00 pm
Poetry
Signing area: Sales & Signing Area - UA Bookstore, Main Floor (following presentation)

Panelists:
Oscar Mancinas
,
José Olivarez
Moderator: Wanda Alarcon
---
Books:
Des_________
Papeles, Palabras, & Poems from the Desert
Poetry
Tolsun Publishing, Incorporated
December 2022
ISBN 9781948800556

---
To Live and Die in El Valle
Nuestras Raices
Arte Público Press
January 2020
ISBN 9781558858954
160 pages
$18.95
Buy now
---