Karen White (she/her)
---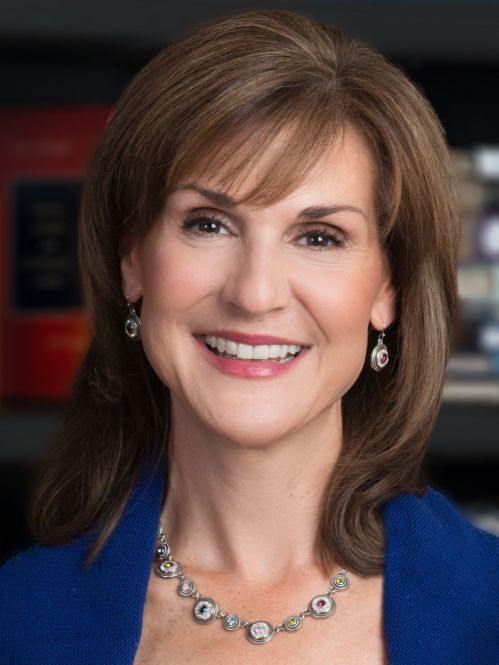 With almost two million books in print in fifteen different languages, Karen White is a New York Times and USA Today bestselling author of 34 novels, including her most recent novel, "The Lost Summers of Newport," a collaboration with bestselling authors Beatriz Williams and Lauren Willlig.
Not entirely convinced she wanted to be a writer, Karen first pursued a career in business and graduated cum laude with a Bachelor's of Science in Management from Tulane University. Ten years later, in a weak moment, she wrote her first book. "In the Shadow of the Moon" was published in August, 2000. Her books—referred to as "grit lit" (Southern Women's Fiction)—have since been nominated for numerous national contests including the SIBA (Southeastern Booksellers Alliance) Fiction Book of the Year.
When not writing, White spends her time reading, playing piano, and avoiding cooking. White and her husband have two grown children and a spoiled Havanese dog, Sophie, and divides her time between Atlanta and the northwest Florida coast.
---
The 3 W's of Fiction
Karen White, Beatriz Williams and Lauren Willig have more in common than the 23rd letter of the alphabet. They are three of our best-loved authors of historical fiction, and today they will discuss their collaboration while writing "The Lost Summers of Newport."
Modern Languages Room 350 (Seats 318, Wheelchair accessible)

Sat, Mar 4, 11:30 am - 12:30 pm
Fiction / Literature
Signing area: Sales & Signing Area - Central Mall (following presentation)

Panelists:
Karen White
,
Beatriz Williams
,
Lauren Willig
Moderator: Pamela Treadwell-Rubin
Thrills in Fiction
Authors Rebecca Makkai, Karen White, and Katy Hays will discuss how they infuse suspense in their novels to engage their readers more fully in their stories.
Student Union Tucson Room (Seats 110)

Sun, Mar 5, 1:00 pm - 2:00 pm
Fiction / Literature
Signing area: Sales & Signing Area - UA BookStore Tent (on Mall) (following presentation)

Panelists:
Katy Hays
,
Rebecca Makkai
,
Karen White
Moderator: Rae Richards
---
Books:
The Lost Summers of Newport
A Novel
Fiction / Literature
HarperCollins Publishers
January 2022
ISBN 9780063040748
400 pages
$28.99
Buy now
---
The Shop on Royal Street
Mystery / Thrillers
Penguin
March 2023
ISBN 9780593334591
400 pages

---