Jennifer Coburn (she/her)
---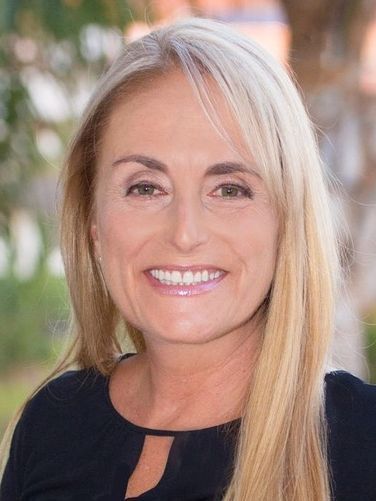 Jennifer Coburn is the author of "Cradles of the Reich," a historical novel about three very different women living at a Nazi Lebensborn breeding home at the start of World War ll.
She has also published a mother-daughter travel memoir, "We'll Always Have Paris," as well as six contemporary women's novels. Additionally, Coburn has contributed to five literary anthologies, including "A Paris All Your Own."
When she is not going down historical research rabbit holes, she volunteers with So Say We All, a live storytelling organization, where she is a performer, producer and performance coach. She is also an active volunteer with Reality Changers, a nonprofit that supports low-income high school students in becoming the first in their families to attend college. She specializes in college essay development and interview prep.
---
Motherhood & Laborious Times
Jennifer Coburn, Armando Lucas Correa and Sadeqa Johnson come to the festival with stories about mothers and mothers-to-be, each of whom must navigate particularly difficult circumstances -- from fraught race relations to world wars.
Student Union Santa Rita (Seats 110)

Sat, Mar 4, 2:30 pm - 3:30 pm
Fiction / Literature
Signing area: Sales & Signing Area - UA BookStore Tent (on Mall) (following presentation)

Panelists:
Jennifer Coburn
,
Armando Lucas Correa
,
Sadeqa Johnson
Moderator: Ashley Hansen
Resilience in War
This morning we will meet four authors who have detailed the horrors of living in war zones, while at the same time featuring warm, human, everyday people who somehow overcome even the most trying circumstances.
Modern Languages Room 350 (Seats 318, Wheelchair accessible)

Sun, Mar 5, 10:00 am - 11:00 am
Fiction / Literature
Signing area: Sales & Signing Area - Central Mall (following presentation)

Panelists:
Jennifer Coburn
,
Kristina McMorris
,
Susan Meissner
,
Lauren Willig
Moderator: Pamela Treadwell-Rubin
---
Books:
Cradles of the Reich
A Novel
Fiction / Literature
Sourcebooks, Incorporated
January 2022
ISBN 9781728250748
320 pages
$27.99
Buy now
---
We'll Always Have Paris
A Mother/daughter Memoir
Memoir / Essays / Creative Nonfiction
Sourcebooks
January 2014
ISBN 9781402288630
377 pages

---