Erica Gies
---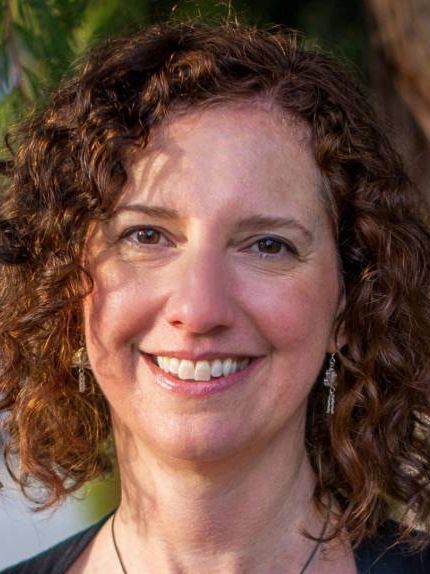 Erica Gies is the author of "Water Always Wins: Thriving in an age of drought and deluge," and an award-winning independent journalist who writes about water, climate change, plants and critters for Scientific American, The New York Times, Nature, The Atlantic, The Guardian, National Geographic, The Economist, Washington Post, bioGraphic, Wired and more.
"Water Always Wins: Thriving in an age of drought and deluge" is about what Erica calls "Slow Water" innovations that are helping us adapt to the increasing floods and droughts brought by climate change. She is represented by The Martell Agency in New York.
A National Geographic Explorer, her stories hail from North America, especially California and British Columbia, and the wider world. In a quest for commonalities that bind us and innovations that inspire, she has reported from Iraq, Peru, Cambodia, India, Syria, Kenya, China, Qatar, Laos, the United Kingdom, Guyana, Vietnam, France, and Indigenous nations and territories, including those belonging to Navajo (Diné), Kwiakah, Makushi, Kitasoo/Xai'xai, 'Namgis, Heiltsuk and Native Hawaiian peoples.
Speaking engagements include on NPR Science Friday, KERA Think, KQED Forum, New Mexico PBS, CBC What on Earth; at schools including Princeton, Stanford, U.C. California's Institute for Water Resources, U.C. Santa Barbara's Capps Center for the Study of Ethics, Religion and Public Life; and at conferences such as the American Water Resources Association, the Water Education Foundation, River Restoration Northwest and Eco-Farm.
Growing up in the San Francisco Bay Area, she spent childhood vacations camping and hiking in state and national parks and swimming in any body of water she came across. These outside hours and days left indelible imprints: the rushing sound of wind in pines, water striders gliding atop mountain creeks, towering redwoods, the pattern and play of crashing waves, the spicy smell of chaparral on a sunny afternoon. She remains an ardent fan of critters, plants, hydrology, wilderness and hiking.
Awards: Falling Walls finalist, social sciences and humanities: https://falling-walls.com/science-summit/finalists-2022/
Communities: Arizona Author, I went to NAU for undergrad. I am of mixed Middle Eastern heritage.
---
Our Water, Our World
Water means life, and as our climate changes so does the water around us. Join our authors Erica Gies and Bryn Nelson as they discuss innovations, innovators and the science behind saving this precious resource.
Science City - Main Stage (Seats 195)

Sat, Mar 4, 2:30 pm - 3:30 pm
Science / Medicine / Technology
Signing area: Sales & Signing Area - Science City (following presentation)

Panelists:
Erica Gies
,
Bryn Nelson
Moderator: Andrew Brown
Is There Hope?
In these unsettling times, where ever more dire climate research emerges, how can nature help save us?
WNPA Stage (Seats 146)
Sun, Mar 5, 10:00 am - 11:00 am
Multigenre
Signing area: Sales & Signing Area - National Parks (following presentation)

Panelists:
Peter Friederici
,
Erica Gies
,
Christopher Preston
Moderator: David Wegner
---
Book:
Water Always Wins
Thriving in an Age of Drought and Deluge
Science / Medicine / Technology
University of Chicago Press
June 2022
ISBN 9780226719603
344 pages

---