Kathryn Wilder
---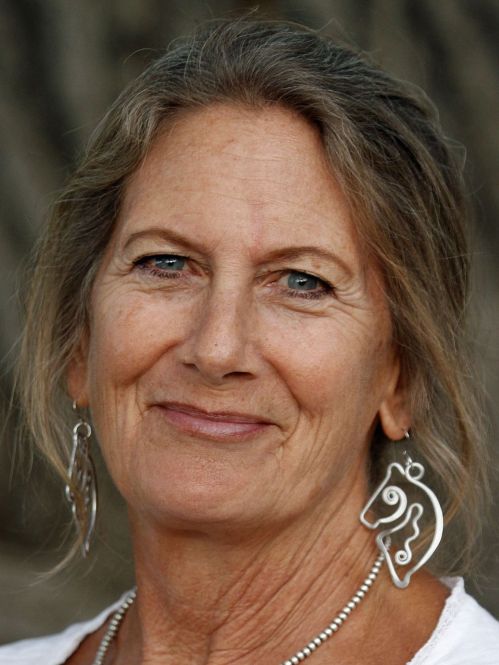 TJ Holmes
Kathryn Wilder's literary endeavors about the Southwest include anthologies, children's books, essays, fiction, and the memoir "Desert Chrome: Water, a Woman, and Wild Horses in the West," which won the 2022 Colorado Book Award in creative nonfiction, a Nautilus Book Award, and a National Indie Excellence Award. Wilder's essays have appeared in Terrain.org, High Desert Journal, River Teeth, Fourth Genre, Sierra, and many other publications. A graduate of the low-rez Master of Fine Arts program at the Institute of American Indian Arts, Wilder also holds a master's degree in creative writing from Northern Arizona University. She lives among mustangs in southwestern Colorado, where she ranches with her family in the Dolores River watershed.
Visit website |

Awards: Colorado Book Award, Nautilus Book Award, National Indie Excellence Award, Ellen Meloy Fund Desert Writers Award finalist, Western Writers Spur Awards finalist
---
Encounters with the Magnificent
These writers have each encountered nature up close in all its beauty and ferocity. Today they will discuss the healing power of nature and what it can teach us about life and love.
WNPA Stage (Seats 146)
Sat, Mar 4, 10:00 am - 11:00 am
Multigenre
Signing area: Sales & Signing Area - National Parks (following presentation)

Panelists:
Sy Montgomery
,
Christopher Preston
,
Kathryn Wilder
Moderator: Melissa Sevigny
Visions of the West
This morning we will meet three authors with books detailing life in the West. Saddle up!
Koffler Room 218 (Seats 142, Wheelchair accessible)

Sun, Mar 5, 11:30 am - 12:30 pm
Memoir / Essays / Creative Nonfiction
Signing area: Sales & Signing Area - UA BookStore Tent (on Mall) (following presentation)

Panelists:
Ted Conover
,
Kathryn Wilder
,
Emma Zimmerman
Moderator: Johnny Boggs
---
Book:
Desert Chrome: Water, a Woman, and Wild Horses in the West
Water, a Woman, and Wild Horses in the West
Memoir / Essays / Creative Nonfiction
Torrey House Press
May 2021
ISBN 9781948814362
350 pages

---