Raquel V. Reyes
---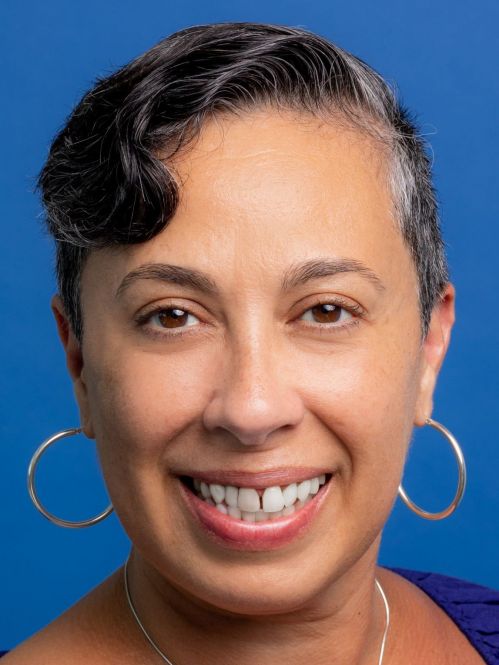 Sophia Morgan Photography
Raques V. Reyes writes Latina protagonists. Her Cuban-American heritage, Miami, and Spanglish feature prominently in her work. "Mango, Mambo, and Murder," the first in the Caribbean Kitchen Mystery series, won a LEFTY for Best Humorous Mystery. It was nominated for an Agatha Award and optioned for film. Reyes' short stories appear in various anthologies, including "The Best American Mystery" and "Suspense 2022." Her new book, "Calypso, Corpses, and Cooking," is the latest in the Caribbean Kitchen Mystery series.
Awards: LEFTY award (2021 Left Coast Crime), Latino Book Award
Communities: Hispanic or Latinx
---
The Suspense is Killing Me
Fearless authors introduce us to their female-leading thrillers, with a side of Latinidad.
Nuestras Raíces Stage (Seats 150)

Sat, Mar 4, 1:00 pm - 2:00 pm
Nuestras Raices
Signing area: Pima County Public Library/Nuestras Raíces/Craft Tent & Signing Area (following presentation)

Panelists:
Isabella Maldonado
,
Silvia Moreno-Garcia
,
Raquel V. Reyes
Moderator: Kelsey Blackman
On What a Tangled Web
Solving a complicated mystery requires attention to the details. So does writing one. In this session, our authors will explore where and when they drop important facts and clues into their narratives.
Koffler Room 216 (Seats 89, Wheelchair accessible)

Sun, Mar 5, 1:00 pm - 2:00 pm
Mystery / Thrillers
Signing area: Sales & Signing Area - UA BookStore Tent (on Mall) (following presentation)

Panelists:
Stephanie Barron
,
Raquel V. Reyes
,
Rosemary Simpson
Moderator: Susan Fifer
---
Books:
Calypso, Corpses, and Cooking
Mystery / Thrillers
Crooked Lane Books
October 2022
ISBN 9781639101061
336 pages

---
Mango, Mambo, and Murder
Mystery / Thrillers
Crooked Lane Books
September 2022
ISBN 9781639101009
336 pages

---