Charlaine Harris
---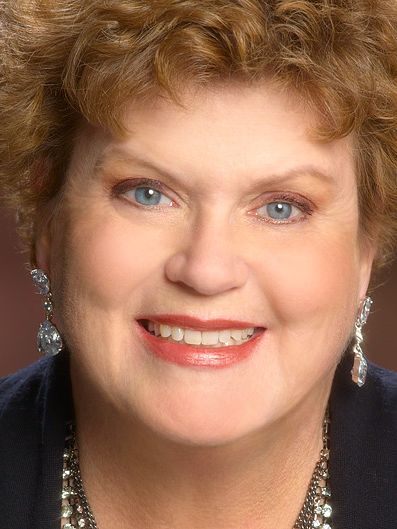 Sigrid Estrada
Born in the Mississippi Delta, her father was a farmer and then a school principal, and her mother was a librarian. Charlaine Harris was educated at public schools and attended Rhodes College in Memphis, Tenn.
2021 marked Harris' fortieth year as a published writer. She has written two stand-alones, and her series include the Aurora Teagarden mysteries, the Lily Bard mysteries, the Sookie Stackhouse urban fantasies, the Harper Connelly urban fantasies, the Midnight, Texas novels, the Cemetery Girl graphic novels (with Christopher Golden), and the Gunnie Rose books, set in an alternate history America. Harris has also written many short stories, and together with Toni L.P. Kelner she edited seven themed anthologies (and had great fun).
The television series True Blood was based on Harris' Sookie Stackhouse novels. Hallmark Movies and Mysteries is still showing a series of movies created about the Aurora Teagarden character, and for two seasons "Midnight, Texas" was on the air. Two of her other series are in production.
Harris belongs to several professional organizations and is an avid reader. She and her husband live on a cliff overlooking the Brazos River with their rescue dogs. Harris has the joy of being a grandmother, and she attends the Episcopalian church.
Awards: Edgar Award, Anthony, Lambda, Lord Ruthven, MacCavity, Malice Domestic, PFLAG, Thriller Writers of America, Sapphire
Communities: SinC, MWA, SFWA
---
Charlaine Harris
"The Serpent in Heaven": Charlaine Harris returns to her alternate history of the United States where magic is an acknowledged but despised power in this fourth installment of the Gunnie Rose series.
Mostly Books, Booth #241 (Seats 1)
Sat, Mar 4, 12:00 pm - 12:30 pm
Sci-Fi / Fantasy / Horror
Author:
Charlaine Harris
Exclusive for Friends of the Festival!! Charlaine Harris visits Friends
Charlaine Harris is the author of the Sookie Stackhouse series, which inspired the television series True Blood. She is also the author of the Midnight, Texas novels and the Cemetery Girl series, among others.
Friend of the Festival Hospitality Tent (Seats 30)

Sat, Mar 4, 2:00 pm - 2:45 pm
Panelist:
Charlaine Harris
Haunting Stories
The world we may not see is often scarier than the one we know. Just ask Ramona Emerson, Charlaine Harris and Silvia Moreno-Garcia. Each comes to the festival with a book that visits a world beyond. Come join in! We promise to leave the lights on.
Student Union North Ballroom (Seats 560)

Sat, Mar 4, 4:00 pm - 5:00 pm
Multigenre
Signing area: Sales & Signing Area - Rincon Room (following presentation)

Panelists:
Ramona Emerson
,
Charlaine Harris
,
Silvia Moreno-Garcia
Moderator: Karen Odden
View From the Top
Say hello to Luis Alberto Urrea, Charlaine Harris, and Andrew Sean Greer, three New York Times bestselling authors who started their careers in very different places but somehow met at the top. What were the key steps along the way? Do they feel different pressures now? So many questions!
UA Mall Tent (Seats 250)

Sun, Mar 5, 11:30 am - 12:30 pm
Fiction / Literature
Signing area: Sales & Signing Area - Central Mall (following presentation)

Panelists:
Andrew Sean Greer
,
Charlaine Harris
,
Luis Alberto Urrea
Moderator: Gay Vernon
Only the Plot is a Mystery
In this session, we will meet three bestselling authors known for long-running series of mysteries. Why do readers keep coming back for more? Are our authors tempted to try something new? Their secrets are safe with us!
Integrated Learning Center Room 120 (Seats 300, Wheelchair accessible)

Sun, Mar 5, 2:30 pm - 3:30 pm
Mystery / Thrillers
Signing area: Sales & Signing Area - Integrated Learning Center (following presentation)

Panelists:
Paul Doiron
,
Charlaine Harris
,
Laurie King
Moderator: Shannon Baker
---
Books:
The Serpent in Heaven
Sci-Fi / Fantasy / Horror
Gallery / Saga Press
November 2022
ISBN 9781982182496
304 pages

---
An Easy Death
Mystery / Thrillers
Simon and Schuster
May 2020
ISBN 9781982144678
336 pages

---