Laurie R. King
---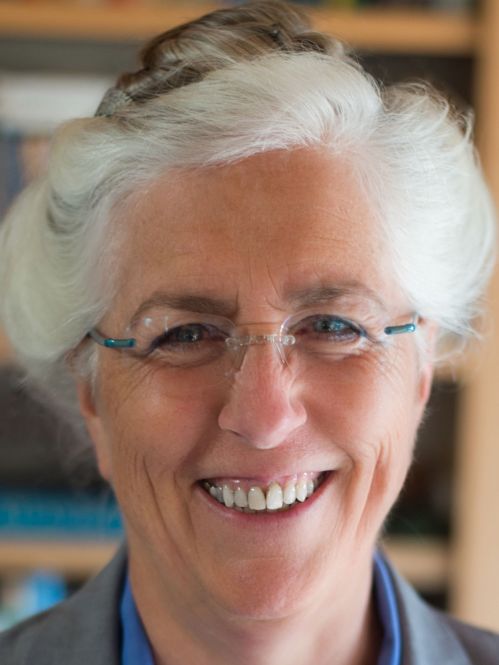 Laurie R. King is the New York Times bestselling author of 18 Mary Russell-Sherlock Holmes novels, five Kate Martinellis, two Stuyvesant-Greys, five standalones, novellas and anthologies. In 2022, King launched a new series featuring SFPD Inspector Raquel Laing. Her latest book is "Back to the Garden."
She has won the Agatha, Anthony, Edgar, Lambda, Wolfe, Macavity, Creasey dagger and Romantic Times Career Achievement awards, has an honorary doctorate, is a Baker Street Irregular and in 2022 was honored as an M.W.A. Grand Master.
Awards: Edgar Award, Macavity Award, Agatha, Anthony, Creasey Dagger, Lambda, Wolfe, Romantic Times life achievement, MWA Grand Master
---
High Stakes, High Thrills
J.A. Jance, Laurie King and Isabella Maldonado all write books featuring tough-minded women who get things done. Why did they choose women as their protagonists? What advantages does that give the story line? So many questions!
UA Mall Tent (Seats 250)

Sat, Mar 4, 10:00 am - 11:00 am
Mystery / Thrillers
Signing area: Sales & Signing Area - Central Mall (following presentation)

Panelists:
J. A. Jance
,
Laurie King
,
Isabella Maldonado
Moderator: Tracy Clark
Laurie R King
"Back to the Garden": A fifty-year-old cold case involving California royalty comes back to life--with potentially fatal consequences--in this gripping standalone novel from the New York Times bestselling author of the Mary Russell and Sherlock Holmes series.
Mostly Books, Booth #241 (Seats 1)
Sat, Mar 4, 2:00 pm - 2:30 pm
Mystery / Thrillers
Author:
Laurie King
Only the Plot is a Mystery
In this session, we will meet three bestselling authors known for long-running series of mysteries. Why do readers keep coming back for more? Are our authors tempted to try something new? Their secrets are safe with us!
Integrated Learning Center Room 120 (Seats 300, Wheelchair accessible)

Sun, Mar 5, 2:30 pm - 3:30 pm
Mystery / Thrillers
Signing area: Sales & Signing Area - Integrated Learning Center (following presentation)

Panelists:
Paul Doiron
,
Charlaine Harris
,
Laurie King
Moderator: Shannon Baker
---
Books:
Back to the Garden
A Novel
Mystery / Thrillers
Random House Publishing Group
September 2022
ISBN 9780593496565
336 pages

---
The Beekeeper's Apprentice
or, On the Segregation of the Queen
Mystery / Thrillers
Picador
May 2014
ISBN 9781250055705
368 pages

---