Roni Capin Rivera-Ashford
---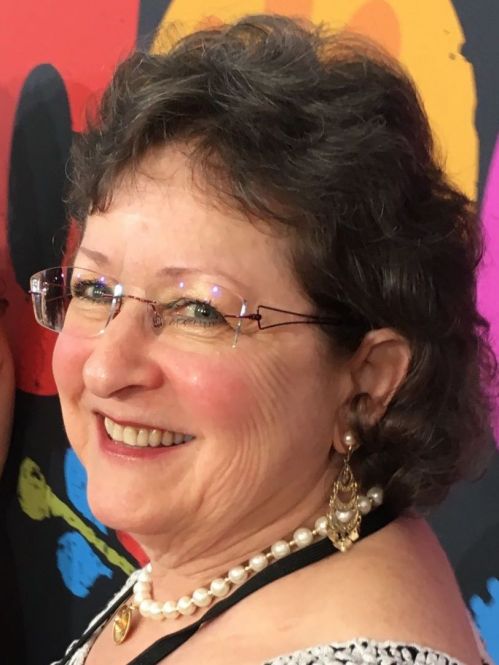 Justin Ashford
Roni Rivera-Ashford is an accomplished international bilingual award-winning author. She has the ability and natural gift to relate to children and adults in English, as well as Spanish. She is the author of "Raulito: The First Latino Governor of Arizona/El Primer Gobernador Latino de Arizona" and "Miguel and the Amazing Alebrijes."
In 2009, Roni was selected as the Judy Goddard/Libraries, Ltd. Award winner, recognized as a lifetime Arizona Children's Author.
In 2018, the Hispanic Women's Corporation named Roni the recipient of their Latina Leadership Award, and the Colorado State University at Pueblo awarded her the Presidential Medal for Alumni Achievement.
In 2019, she received the Academic Excellence Award in Mexican American Studies from the University of Arizona's College of Social and Behavioral Sciences for being a prolific bilingual children's book author and cultural warrior, in recognition of her vision, intellect, leadership, and service to Mexican American communities.
Roni's RAULITO book was most recently awarded the Dolores Huerta Best Community Service Themed-Book Award by the International Latino Book Awards, founded by Edward James Olmos and Kirk Whisler.
Awards: National Book Award, Pura Belpré Award, ALA Children's Notable Book List, International Latino Book Award, Pura Belpré Honor Book, Great Read of AZ Award, Skipping Stones Honor Award, One Book AZ Award, Judy Goddard/Libraries, Ltd. Award, Southwest Children's Book Award, Purple Dragonfly Book Award, Américas Award for Latin American & Carribean Studies - Commended Title, AAAS Science Children's Book Highest Recommendation
Communities: Arizona Author, Tucsonan, Hispanic or Latinx, Jewish community
---
Yesterday, Meet Tomorrow
The Sonoran Desert is a place of transformation, where our heritage becomes music, the landscape becomes art, and the people spark change. Today, five Southwest Book of the Year honorees will discuss the many ways our past inspires our future.
UA Library - Special Collections (Seats 110)

Sat, Mar 4, 2:30 pm - 3:30 pm
Southwest Books of the Year
Signing area: Sales & Signing Area - Integrated Learning Center (following presentation)

Panelists:
Lawrence Downes
,
Paul Gold
,
Michael Moore
,
Mariana Nuño Ruiz
,
Roni Rivera-Ashford
Moderator: Mark Athitakis
Latino History, Latino Stories
A conversation about storytelling for the page, stage and screen. Three writers talk about their passion for sharing Latino history, lore and more.
Nuestras Raíces Stage (Seats 150)

Sun, Mar 5, 10:00 am - 11:00 am
Nuestras Raices
Signing area: Pima County Public Library/Nuestras Raíces/Craft Tent & Signing Area (following presentation)

Panelists:
James Garcia
,
Roni Rivera-Ashford
,
Reynaldo G. Santa Cruz, Jr.
Moderator: Selina Barajas
---
Books:
Raulito: The First Latino Governor of Arizona /El Primer Gobernador Latino de Arizona
Nuestras Raices
Arte Publico Press
May 2021
ISBN 9781558859166
168 pages

---
Miguel and the Amazing Alebrijes
Nuestras Raices
Random House Children's Books
October 2017
ISBN 9780736437660
24 pages

---