Howard Bryant
---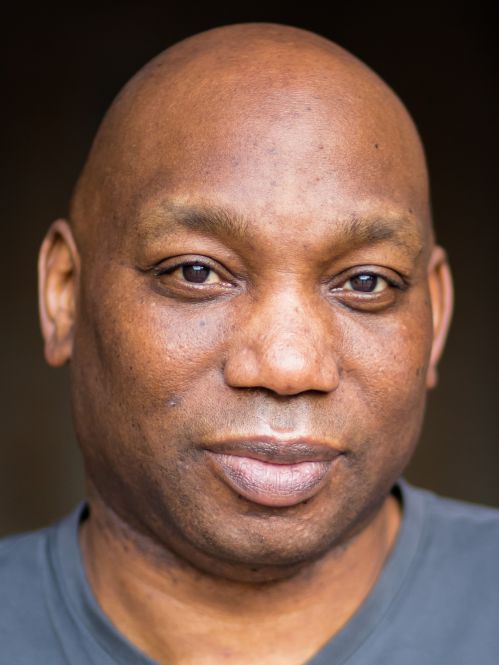 Kyle Djavan Johnson
Howard Bryant is the award-winning author of nine books, including "The Last Hero: A Life of Henry Aaron, Juicing the Game: Drugs, Power, and the Fight for the Soul of Major League Baseball" and most recently "Rickey: The Life and Legend of an American Original." He has been senior writer for ESPN since 2007 and has served as the sports correspondent for NPR's Weekend Edition Saturday since 2006. In 2017, he served as the guest editor for the Best American Sports Writing anthology.
Previously, Bryant worked at The Washington Post, The Boston Herald, The Record, the San Jose Mercury News and the Oakland Tribune. He has won numerous awards, was a finalist for the National Magazine Award in 2016 and 2018, both for commentary, and earned the 2016 Salute to Excellence Award from the National Association of Black Journalists. In addition, Bryant has appeared in several documentaries, including "Baseball: The Tenth Inning and Jackie Robinson," both directed by Ken Burns, and "Major League Legends: Hank Aaron," produced by the Smithsonian and Major League Baseball.
Awards: Three-time National Magazine Award nominee, Harry Shaw and Katrina Hazard Donald Award for Outstanding Work in African American Studies, Casey Award, 2019 Nonfiction Award from the American Library Association's Black Caucus,
Communities: African American
---
Our National Pastime
These three distinguished writers have come to the festival with books that remind us why baseball is known as The Grand Old Game. Legendary players, remarkable histories and even a romantic movie or two have helped make baseball our national pastime.
Integrated Learning Center Room 150 (Seats 155, Wheelchair accessible)

Sat, Mar 4, 4:00 pm - 5:00 pm
Sports
Signing area: Sales & Signing Area - Integrated Learning Center (following presentation)

Panelists:
Howard Bryant
,
Tyler Kepner
,
Ron Shelton
Moderator: Michael Guymon
Baseball's Myths and Characters
Baseball's enduring hold on the American psyche is partly due to its many wonderful characters and the myths tied to the game. In this session, moderator Pat Darcy -- a former major league pitcher -- will chat with three authors who have written extensively and well about some of the most game's most interesting players; two of them being Rickey Henderson and Bo Jackson.
Integrated Learning Center Room 130 (Seats 143, Wheelchair accessible)

Sun, Mar 5, 10:00 am - 11:00 am
Sports
Signing area: Sales & Signing Area - Integrated Learning Center (following presentation)

Panelists:
Howard Bryant
,
Tyler Kepner
,
Jeff Pearlman
Moderator: Pat Darcy
---
Books:
Rickey
The Life and Legend of an American Original
Sports
Houghton Mifflin Harcourt
June 2022
ISBN 9780358047315
448 pages
$28.99
Buy now
---
The Last Hero
A Life of Henry Aaron
Sports
Knopf Doubleday Publishing Group
May 2011
ISBN 9780307279927
640 pages

---