Bob Boze Bell
---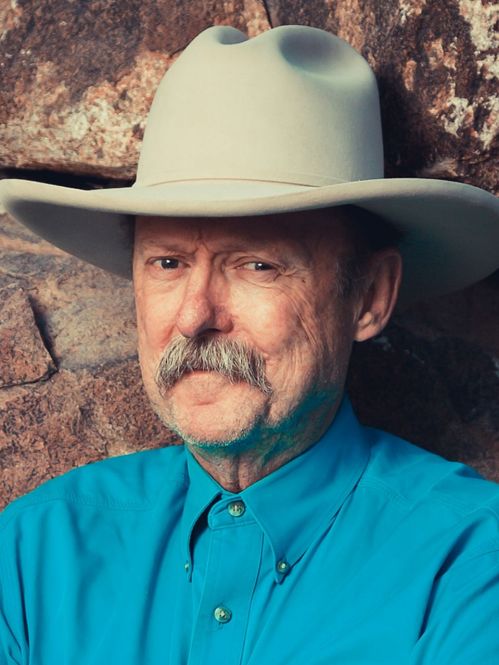 Photo by Brian Black
Bob Boze Bell, as he's called in his hometown (Kingman), has published seven colorful and groundbreaking books on the West, with virtually all of them in multiple printings. Among the subjects-Wyatt Earp, Billy the Kid, Doc Holliday and his latest work is "Hellraisers & Trailblazers."
In 1999, Bell, along with two other passionate Old West friends, bought True West Magazine and moved the editorial offices to Cave Creek. The magazine, published since 1953, continues to grow and features the distinctive style of Bell's creative vision.
In addition to his efforts for True West, Boze's work has appeared in Arizona Highways and National Lampoon. His artwork is featured on numerous book covers, and he appears often on the History Channel, Discovery Channel and the Westerns Channel (True West Moments), where his historical expertise and art are often featured.
Communities: Arizona Author
---
Women of the West
The women of the West don't often get their due, but they certainly will today. In this session, our authors describe the hell-raisers, trailblazers and remarkable heroines that helped make the West what it has become today.
Integrated Learning Center Room 130 (Seats 143, Wheelchair accessible)

Sat, Mar 4, 4:00 pm - 5:00 pm
History / Biography
Signing area: Sales & Signing Area - Integrated Learning Center (following presentation)

Panelists:
Bob Boze Bell
,
Jana Bommersbach
,
Wynne Brown
,
Chris Enss
Moderator: Stuart Rosebrook, PhD
---
Books:
Hellraisers & Trailblazers
The Real Women of the Wild West
History / Biography
Two Roads West
January 2023
ISBN 9781732917149

---
The Illustrated Life and Times of Billy the Kid
The Final Word
History / Biography
Two Roads West
January 2021
ISBN 9781732917125
136 pages

---