Fantasy Worlds of Danger, Action, and Romance
---
YA authors build fantasy worlds that invite readers into the intense drama of danger, high-stakes action and romance. Sabaa Tahir creates a fantasy world in the Ember in the Ashes quartet, while Clare McFall invites readers into the afterlife in the Ferryman trilogy and Sunya Mara introduces a dark world of storms in a new duology.
| | |
| --- | --- |
| Where: | Teen & Author Stage (Seats 105) |
| When: | Sat, Mar 4, 2:30 pm - 3:30 pm |
| Signing area: | Sales & Signing Area - Integrated Learning Center (following presentation) |
| Genre: | Children / Teens |
| Moderator: | Kaitlin Murphy |
---
Panelists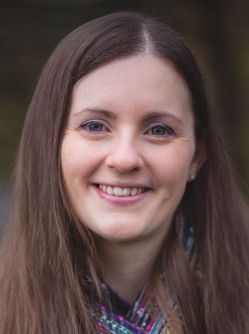 Claire McFall
Claire McFall is a Scottish writer and former English teacher now living in sunny Colorado. Her first book, "Ferryman," is a love story that retells the ancient Greek myth of Charon, the ferryman of Hades who transported souls to the underworld....
Visit website |

Sunya Mara
Sunya Mara grew up between the pages of books, reading to explore the world and writing to build her own. She earned her Bachelor's of Art in Film Production from the University of Southern California with a focus on screenwriting....
Visit website |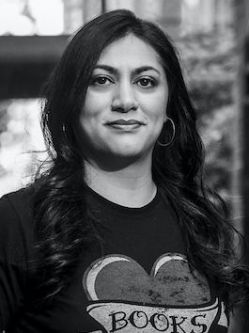 Sabaa Tahir
Sabaa Tahir grew up in California's Mojave Desert at her family's eighteen-room motel. There, she spent her time devouring fantasy novels, listening to thunderous indie rock and playing guitar and piano badly....
Visit website |

---
Books:
Trespassers
Claire McFall
Children / Teens
Candlewick Press
October 2022
ISBN 9781536218466
304 pages

---
The Darkening
Sunya Mara
Children / Teens
Houghton Mifflin Harcourt
July 2022
ISBN 9780358561989
400 pages

---
An Ember in the Ashes
Sabaa Tahir
Children / Teens
Penguin
February 2016
ISBN 9781595148049
480 pages

---
Ferryman
Claire McFall
Children / Teens
Candlewick Press
October 2022
ISBN 9781536228212
336 pages

---