World's Last Hope: Sci Fi Quests
---
Science fiction books project a future possible world, often a world of dystopia where things have gone very wrong for people and animals. Jonathan Case, Donna Barba Higuera and Scott Magoon use science to explore stories of climate change and what it means for people and animals.
| | |
| --- | --- |
| Where: | College of Education Kiva 211 (Seats 200) |
| When: | Sat, Mar 4, 11:30 am - 12:30 pm |
| Signing area: | Signing Area - Children (following presentation) |
| Genres: | Children / Teens, 2023 Big Read |
| Moderator: | Kait DeMoney |
---
Panelists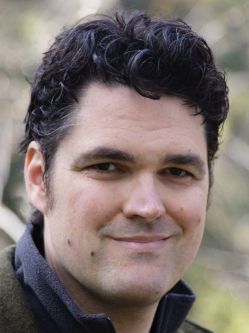 Jonathan Case
Jonathan Case is an Eisner award-winning cartoonist whose works include "Dear Creature," "Green River Killer: A True Detective Story" by Jeff Jensen and "The New Deal," an Amazon Best Book of the Year which was also nominated for Reuben and Harvey Awards....
Visit website |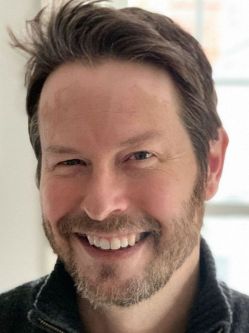 Scott Magoon
Scott Magoon has illustrated several acclaimed picture books, including the New York Times best-selling "Rescue and Jessica: A Life-Changing Friendship" by Jessica Kensky and Patrick Downes, "Misunderstood Shark" by Ame Dyckman, "Spoon" by Amy Krouse Rosenthal and The Nuts series by Eric Litwin....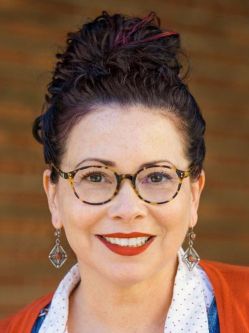 Donna Barba Higuera
Donna Barba Higuera grew up in Central California and now lives in the Pacific Northwest. She has spent her entire life blending folklore with her experiences into stories that fill her imagination. Now she weaves them to write picture books and novels....
Visit website |

---
Books:
Little Monarchs
Jonathan Case
Children / Teens
Holiday House
April 2022
ISBN 9780823451395
256 pages

---
The Extincts: Quest for the Unicorn Horn (the Extincts #1)
Scott Magoon
Children / Teens
Abrams, Incorporated
March 2022
ISBN 9781419752506
160 pages

---
The Extincts: Flight of the Mammoth (the Extincts #2)
Scott Magoon
Children / Teens
Abrams, Incorporated
March 2023
ISBN 9781419752520
160 pages

---
The Last Cuentista
Donna Barba Higuera
Children / Teens
Levine Querido
January 2021
ISBN 9781646140893
336 pages

---