Sketching to Stretch Children's Minds: "It's Like We're In a Book"
---
Learn about strategies you can use with children that encourages them to engage in visualization techniques like Sketch to Stretch. These response strategies encourage children to dig more deeply into their understandings of the books they read. Participants will try out the strategies and examples from children will be shared.
| | |
| --- | --- |
| Where: | Education Room 310 (Seats 40, Wheelchair accessible) |
| When: | Sat, Mar 4, 11:30 am - 12:30 pm |
| Signing area: | Signing Area - Children (following presentation) |
| Genre: | Children / Teens |
| Moderator: | Amina Saleh |
---
Panelists
Kathryn J. Chavez
Kathryn is a resident literacy specialist/interventionist at Oyama Elementary School in the Tucson Unified School District. She holds a PhD in Language, Reading and Culture from the University of Arizona and currently supports students and teachers in grades 3-5....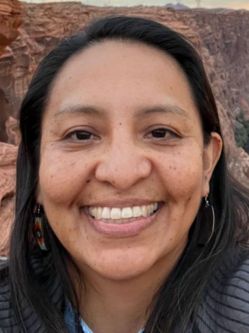 Nalda Y. Francisco
Nalda is currently a consultant for Associates for Educational Success in Tucson, AZ and formerly a Third Grade Teacher. She currently works with K-8 students, teachers and principals in Arizona. Nalda and Kathryn formerly worked together in Nalda's third grade classroom where they connected their passions for multicultural literature and curriculum that is international....