Estella Gonzalez
---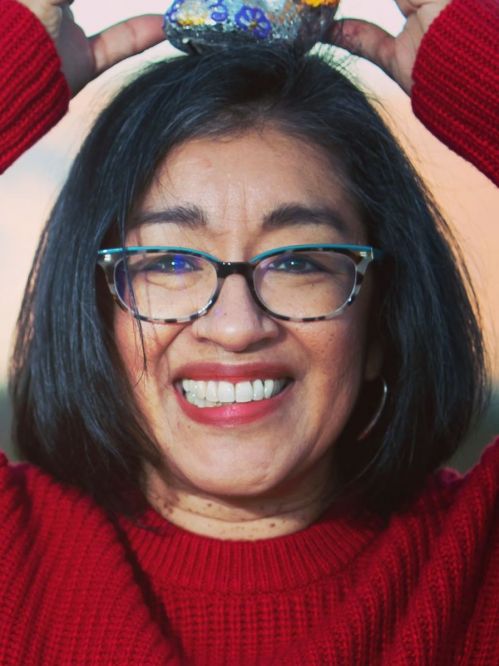 Kathleen Dreier
Estella González is the author of the award-winning short story collection, "Chola Salvation," published by Arte Público Press in April 2021. Her work has also been published by Kweli Journal, Huizache, Asteri(x) Journal, Puerto del Sol and other literary journals. Her poetry has been anthologized in "What They Leave Behind: A Latinx Anthology" and "Nasty Women Poets: An Unapologetic Anthology of Subversive Verse" by Lost Horse Press.
Awards: Cornell University Philip Freund Prize in Creative Writing--winner; New Mexico-Arizona Book Award--Finalist; Pushcart Prize--Special Mention; Best Non-Required--Reading Notable; Louise Meriwether First Book Prize--Finalist; James D. Houston Award for Western Literature - Finalist; Pima Community College Martindale Literary Prize - First Place
Communities: Arizona Author, Tucsonan, Hispanic or Latinx
---
Multi-Generational Latina Poetry
Poetry icon Lorna Dee Cervantes joins emerging poets Leticia del Toro and Laura Villareal for a reading and plática about Latina poetics, memory and cultural exploration.
Student Union Kiva (Seats 100)

Sat, Mar 4, 4:00 pm - 5:00 pm
Poetry
Signing area: Sales & Signing Area - UA Bookstore, Main Floor (following presentation)

Panelists:
Lorna Cervantes
,
Leticia del Toro
,
Laura Villareal
Moderator:
Estella Gonzalez
Workshop: Mapping Memory
Kickstart a viable fiction or memoir piece in this generative workshop focusing on childhood memories and the five senses. Prepare to draw maps, discuss savory memories and write the beginnings of a story or chapter!
UA Main Library 254/Main Floor (Seats 50, Wheelchair accessible)

Sun, Mar 5, 1:00 pm - 2:00 pm
Fiction / Literature
Signing area: Sales & Signing Area - Integrated Learning Center (following presentation)

Panelist:
Estella Gonzalez
---
Book:
Chola Salvation
Fiction / Literature
Arte Publico Press
April 2021
ISBN 9781558859142
200 pages
$18.95
Buy now
---