Andrew Sean Greer
---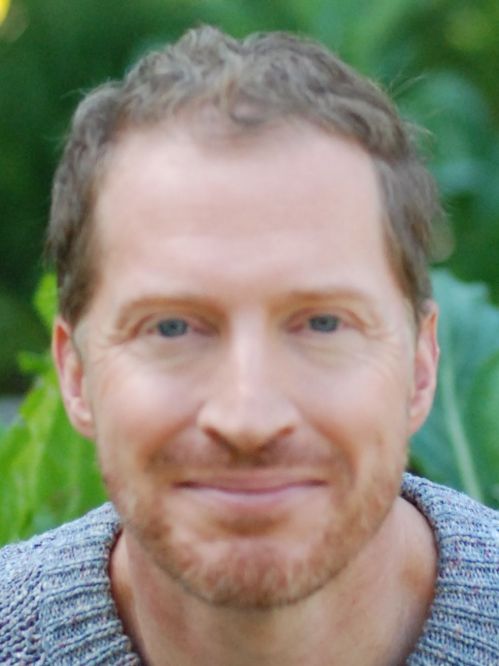 Kaliel Roberts
Andrew Sean Greer is the Pulitzer Prize winning author of seven works of fiction, including the bestsellers "The Confessions of Max Tivoli" and "Less." "Less Is Lost" is Greer's latest work. Greer has taught at a number of universities, including the Iowa Writers Workshop, been a TODAY show pick, a New York Public Library Cullman Center Fellow, a judge for the National Book Award, and a winner of the California Book Award and the New York Public Library Young Lions Award. He is the recipient of a NEA grant, a Guggenheim Fellowship and the 2018 Pulitzer Prize for Fiction. He lives in San Francisco.
Awards: Guggenheim Fellow, Pulitzer Prize
Communities: LGBTQ+
---
Heartache and Humor
Three of our favorite authors -- Jonathan Escoffery, Andrew Sean Greer and Rasheed Newson -- discuss how they balance levity and seriousness when writing about challenging topics.
Modern Languages Room 350 (Seats 318, Wheelchair accessible)

Sat, Mar 4, 10:00 am - 11:00 am
Fiction / Literature
Signing area: Sales & Signing Area - Central Mall (following presentation)

Panelists:
Jonathan Escoffery
,
Andrew Sean Greer
,
Rasheed Newson
Moderator: Emily Walsh
View From the Top
Say hello to Luis Alberto Urrea, Charlaine Harris, and Andrew Sean Greer, three New York Times bestselling authors who started their careers in very different places but somehow met at the top. What were the key steps along the way? Do they feel different pressures now? So many questions!
UA Mall Tent (Seats 250)

Sun, Mar 5, 11:30 am - 12:30 pm
Fiction / Literature
Signing area: Sales & Signing Area - Central Mall (following presentation)

Panelists:
Andrew Sean Greer
,
Charlaine Harris
,
Luis Alberto Urrea
Moderator: Gay Vernon
---
Books:
Less Is Lost
Fiction / Literature
Little Brown
September 2022
ISBN 9780316498906
272 pages

---
Less (Winner of the Pulitzer Prize)
Fiction / Literature
Little, Brown
May 2018
ISBN 9780316316132
272 pages

---