Elizabeth Partridge (she/her/hers)
---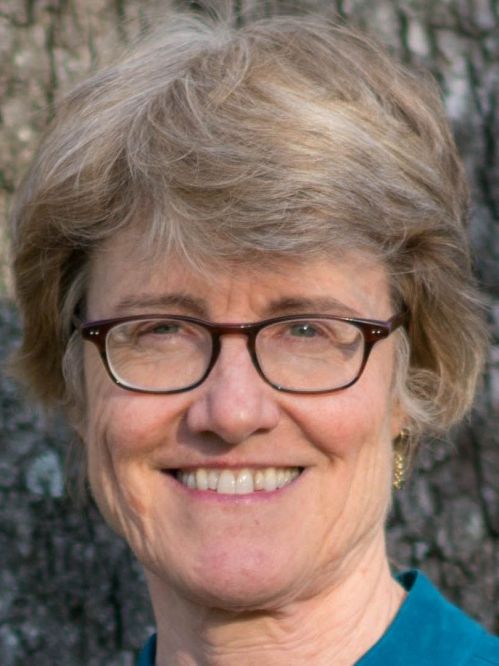 Elizabeth Partridge is the acclaimed author of more than a dozen books for young readers, including biographies of Dorothea Lange, Woody Guthrie and John Lennon. Her books have received many honors, including National Book Award finalist, Boston Globe–Horn Book Award, Los Angeles Times Book Prize, ALA Michael L. Printz Honor and Jane Addams Children's Book Award. The goddaughter of Dorothea Lange, Partridge grew up surrounded by Dorothea's photographs. She always knew her godmother wanted to bear witness to important and difficult times in American history with her camera. Dorothea's photograph of Torazo Sakawye, carrying his young grandson on his shoulders down a dusty Manzanar street inspired Elizabeth to begin writing "Seen and Unseen," which seeks to illuminate the stories behind the photos.
Visit website |
Awards: National Book Award Finalist, Boston Globe-Horn Book Award, Los Angeles Times Book Prize, Michael L. Printz Honor, SCBWI Golden Kite Award, School Library Journal's Battle of the Books, and the Jane Addams Children's Book Award.
---
The Politics of Incarceration and the Denial of Human Rights
Incarceration has taken many forms in the U.S., including detention for political purposes that denies people their human rights and dignity. That incarceration includes unjust convictions in the prison system, detention of migrants at the border and the imprisonment of Japanese Americans in WWII.
Education Room 353 (Seats 92, Wheelchair accessible)

Sat, Mar 4, 11:30 am - 12:30 pm
Children / Teens
Signing area: Signing Area - Children (following presentation)

Panelists:
Janae Marks
,
Elizabeth Partridge
,
Aida Salazar
Moderator: Desirée Cueto
Illustrator Studio: The Complexity of Nonfiction Book Design
Elizabeth Partridge will discuss the complex design and use of text and illustration in "Seen and Unseen," a new nonfiction book about the photographs of Dorothea Lange, Toyo Miyatake and Ansel Adams and what they reveal about the incarceration of Japanese Americans. Powerful visuals blend photographs, reproduced primary source documents, and smudgy, paint-lined illustrations are accompanied by clear, straightforward text. She will also talk about the role of photographs in interpreting history.
Education Room 437 (Seats 65, Wheelchair accessible)

Sat, Mar 4, 4:00 pm - 5:00 pm
Children / Teens
Signing area: Signing Area - Children (following presentation)

Panelist:
Elizabeth Partridge
Moderator: Ray Martens
---
Books:
Seen and Unseen
What Dorothea Lange, Toyo Miyatake, and Ansel Adams's Photographs Reveal about the Japanese American Incarceration
Children / Teens
Chronicle Books LLC
January 2022
ISBN 9781452165103
132 pages

---
Parks for the People
How Frederick Law Olmsted Designed America
Children / Teens
Penguin
April 2022
ISBN 9781984835154
40 pages

---