Kelly J. Baptist (she/her/hers)
---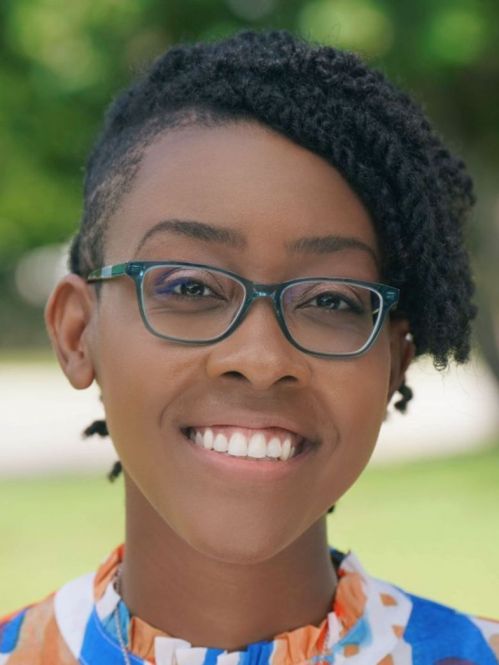 Olen Whitely
Kelly J. Baptist is the inaugural winner of the We Need Diverse Books short-story contest. Her story is featured in the WNDB anthology "Flying Lessons & Other Stories" and inspired her first full-length novel, "Isaiah Dunn Is My Hero." Baptist is also the author of the picture book "The Electric Slide and Kai" and "The Swag Is in the Socks," which was inspired by her love of unique socks, as well as her older sister's hero work as a speech-language pathologist. When she's not writing, Baptist is usually thinking about writing ... and dreaming of palm trees while living in southwest Michigan. She keeps beyond busy with her five amazing children, who always give her plenty of story ideas and background noise to write to.
Awards: 2022 Midland Authors Award
Communities: African American
---
Hope and Resilience to Resist Despair
The despair that grows out of injustice and difficult life situations can lead to hopelessness and inaction or can be the impetus to take action. The characters in these books actively resist despair through commitment to hope and a resilience that facilitates their movement to new possibilities.
Education Room 351 (Seats 46, Wheelchair accessible)

Sat, Mar 4, 1:00 pm - 2:00 pm
Children / Teens
Signing area: Signing Area - Children (following presentation)

Panelists:
Kelly J. Baptist
,
Alice Faye Duncan
,
Janae Marks
Moderator: Holly Johnson
Middle Grade Carousel: Challenging the Odds
Meet a bunch of authors in 60 minutes and find out how their characters are challenging the odds in their lives and worlds. Each author will be seated at a table to talk with a small group about their newest book. Every eight minutes the authors will rotate to a new table in our version of author speed-dating.
College of Education Kiva 211 (Seats 200)

Sat, Mar 4, 4:00 pm - 5:00 pm
Children / Teens
Signing area: Signing Area - Children (following presentation)

Panelists:
Franco Aureliani
,
Kelly J. Baptist
,
Jonathan Case
,
Roshani Chokshi
,
Arnée Flores
,
Scott Magoon
,
Janae Marks
,
Michelle Mohrweis
Moderators: Magdalena Castillo-Cockrum, Caryl Crowell
Hands to Hold: The Journey of Building Community
Being able to hold the hands of family, peers and community members can make the difference in being able to move forward in challenging situations and tasks. Michelle Mohrweis and Donna Barba Higuera set their stories within classrooms, while Kelly Baptist and Janae Marks focus on neighborhood communities that make a difference in children's lives.
Education Room 353 (Seats 92, Wheelchair accessible)

Sun, Mar 5, 11:30 am - 12:30 pm
Children / Teens
Signing area: Signing Area - Children (following presentation)

Panelists:
Kelly J. Baptist
,
Janae Marks
,
Donna Barba Higuera
,
Michelle Mohrweis
Moderator: Kim Tomsic
---
Books:
Isaiah Dunn Saves the Day
Children / Teens
Random House Children's Books
January 2022
ISBN 9780593429211
192 pages

---
The Swag Is in the Socks
Children / Teens
Crown Books for Young Readers
August 2022
ISBN 9780593380895
256 pages

---