Alejandro Varela (He/Him)
---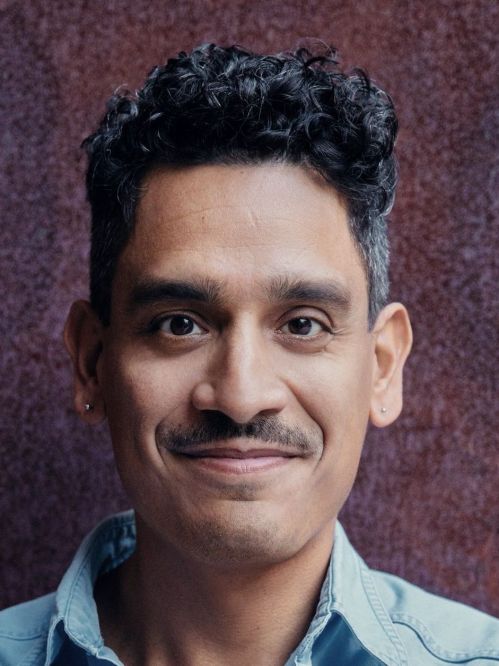 Allison Michael Orenstein
Alejandro Varela's (he/him) work has appeared in the Point Magazine, Boston Review, Harper's, and the Offing, among others outlets. Varela is an editor-at-large of Apogee Journal. His graduate studies were in public health. His first book, "The Town of Babylon," was a finalist for the 2022 National Book Award in fiction. His second book, "The People Who Report More Stress," is forthcoming.
Awards: National Book Award, Finalist
Communities: LGBTQ+, Hispanic or Latinx, Colombian, Salvadorian
---
The Meaning of Home
These authors share a common bond regarding home and homeland, through their different genres: literary, poetic and memoir.
Nuestras Raíces Stage (Seats 150)

Sat, Mar 4, 2:30 pm - 3:30 pm
Nuestras Raices
Signing area: Pima County Public Library/Nuestras Raíces/Craft Tent & Signing Area (following presentation)

Panelists:
Cynthia Guardado
,
Alejandro Varela
,
Javier Zamora
Moderator: Ernesto Portillo Jr.
When Politics Get Personal
Authors Jamil Kochai, Rasheed Newson, and Alejandro Varela will discuss how they use fiction to humanize and comment on historical events and current social issues.
Student Union Tucson Room (Seats 110)

Sun, Mar 5, 10:00 am - 11:00 am
Fiction / Literature
Signing area: Sales & Signing Area - UA BookStore Tent (on Mall) (following presentation)

Panelists:
Jamil Kochai
,
Rasheed Newson
,
Alejandro Varela
Moderator: Kirssa Cline Ryckman
National Book Awards
National Book Award finalists Allison Adelle Hedge Coke, Ingrid Rojas Contreras and Alejandro Varela will compare notes on how they linked the past, present, and (hopefully) a better future using poetry, nonfiction and fiction. This session will be presented in partnership with the National Book Foundation and moderated by Natalie Green, its program director.
Modern Languages Room 350 (Seats 318, Wheelchair accessible)

Sun, Mar 5, 1:00 pm - 2:00 pm
National Book Awards
Signing area: Sales & Signing Area - Central Mall (following presentation)

Panelists:
Allison Adelle Hedge Coke
,
Ingrid Rojas Contreras
,
Alejandro Varela
Moderator: Natalie Green
---
Book:
The Town of Babylon
A Novel
Fiction / Literature
Astra Publishing House
March 2022
ISBN 9781662601033
320 pages

---