A. G. Howard (she/her/hers)
Cancelled
This author has cancelled their attendance with the Festival.
---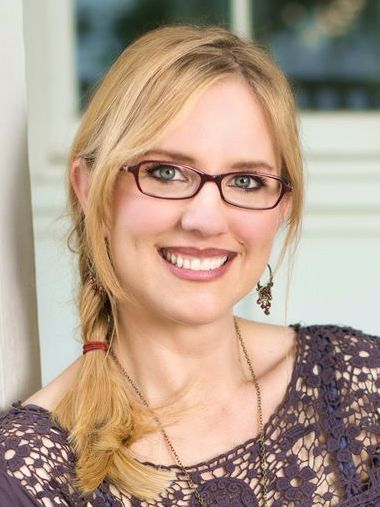 Stephanie Anne Studios
International and NYT bestselling author A. G. Howard lives in the Texas panhandle. She is most at home weaving the melancholy and macabre into settings and scenes, twisting the expected into the unexpected. She's inspired by all things flawed, utilizing the complex loveliness of human conditions and raw emotions to give her characters life, then turning their world upside down so the reader's blood will race. Married and mother of two grown children (as well as surrogate mom to two Guinea pigs and two sweet cats), Howard divides her days between spending time with her family and plodding along or plotting on her next book. When she's not writing, Howard enjoys rollerblading, biking, snow skiing, gardening and family vacations that at any given time might include an impromptu side trip to an 18th-century graveyard or a condemned schoolhouse for photo ops.
Awards: Splintered: Children's Book of the Month in 12/2012 edition of Books Monthly, Eliot Rosewater Indiana High School Book Award (2014-15), Goodreads Choice Award Nominee for Debut Author, YALSA's Teens' Top Ten Nominee, Winter 2012-2013 Kids' Indie Next List, Starred review from The Bulletin of the Center for Children's Books, Spirit of Texas High School Award, Teenreads Teen Choice Book of the Year Nominee, International Reading Association's 2014 Young Adults' Choices reading list, Listed on 2014 edition of the Best Books of the Year for Children and Young Adults (selected by Bankstreet's Children's Book Committee); Unhinged: Children's Book Council's (CBC) Hot Off The Press (January 2014) list, #1 book in the FEBRUARY 2014 issue of UK's teen magazine BLISS; Stain: YALSA 2020 Amazing Audio Book for Young Adults
---
Books:
Shades of Rust and Ruin
Children / Teens
Bloomsbury USA
September 2022
ISBN 9781547608089
400 pages

---
Splintered (Splintered Series #1)
Children / Teens
Harry N. Abrams
February 2014
ISBN 9781419709708
400 pages

---