Sonora Reyes (They/Them/Their)
---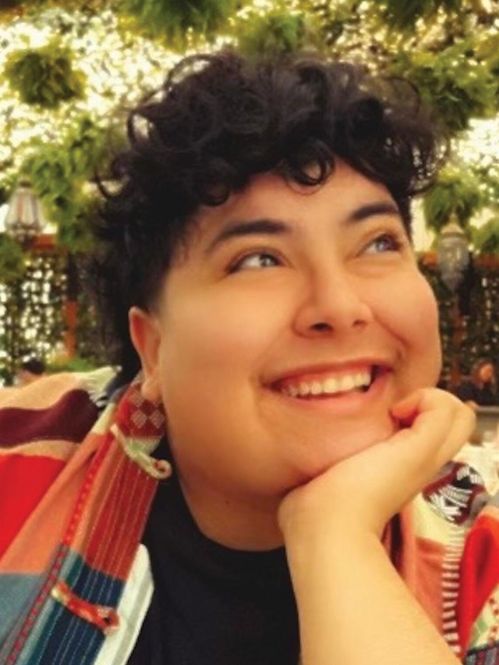 Sonora Reyes is the best-selling author of "The Lesbiana's Guide to Catholic School" and the forthcoming contemporary novel, "The Luis Ortega Survival Club." Reyes is also the creator and host of #QPOCChat, a monthly community-building Twitter chat for queer writers of color. They currently live in Arizona, in a multigenerational family home with a small pack of dogs who run the place.
Communities: Arizona Author, LGBTQ+, Gender Nonconforming, Hispanic or Latinx, Indigenous or Native American, Mixed Race, Neurodivergent, Person with a Disability
---
CATS Friday Fiesta
Creative Arts Teen Summit is a special event for teens, which involves an opening panel followed by writing and illustrating workshops and book signing.
Student Union Gallagher Theater (Seats 337)

Fri, Mar 3, 9:00 am - 1:30 pm
Children / Teens
Signing area: Sales & Signing Area - UA BookStore Lower Level (following presentation)

Panelists:
Claire McFall
,
Jonathan Case
,
Sunya Mara
,
Andrew Maraniss
,
Zahra Marwan
,
Magdalena Mora
,
Sonora Reyes
,
Ari Tison
Warrior Girls Who Make Their Mark: National Book Award
Teen girls who are willing to live their truths often face misunderstanding and prejudice but take a stance of resistance to fight for justice regardless of consequences. Ibi Zoboi and Sonora Reyes are National Book Award Finalists for "American Street" and "The Lesbiana's Guide to Catholic School," while Sabaa Tahir is the 2022 winner of the National Book Award for "All My Rage."
Teen & Author Stage (Seats 105)

Sat, Mar 4, 11:30 am - 12:30 pm
Children / Teens
Signing area: Sales & Signing Area - Integrated Learning Center (following presentation)

Panelists:
Sonora Reyes
,
Sabaa Tahir
,
Ibi Zoboi
Moderator: Sybil Durand
---
Books:
The Lesbiana's Guide to Catholic School
Children / Teens
HarperCollins Publishers
January 2022
ISBN 9780063060234
400 pages

---
The Luis Ortega Survival Club
Children / Teens
HarperCollins Publishers
May 2023
ISBN 9780063060302
368 pages

---