Amina Akhtar (She/her)
---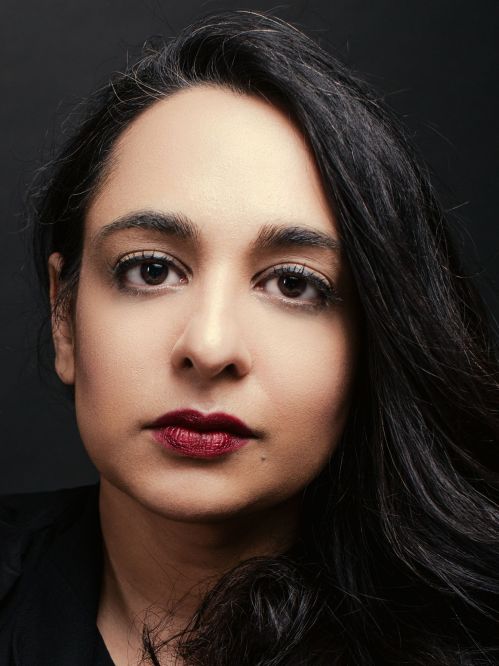 Amina Akhtar is a former fashion writer and editor. Her satirical first novel, "#FashionVictim," drew rave reviews and acclaim and was covered in the Wall Street Journal, Forbes, Martha Stewart Living, Entertainment Weekly, Fashionista, Book Riot, CrimeReads and more. Akhtar's new book "Kismet" takes on the world of wellness and all the crystals that go with it. The second novel of the #OwnVoices series is set in Sedona, where nature is just as much a character as anyone else.
Akhtar has worked at Vogue, Elle, the New York Times and New York Magazine, where she was the founding editor of the women's blog The Cut. She's written for numerous publications, including Yahoo Style, Fashionista, xoJane, Refinery29, Billboard and more. She currently lives not too far from the Sedona vortexes.
Visit website |

Communities: Asian American
---
A Vacation to Die For
Meet Ellery Adams, Amina Akhtar and Mia Manansala, whose books describe vacations and celebrations gone wrong. Very, very wrong.
Student Union Sabino (Seats 87)

Sat, Mar 4, 11:30 am - 12:30 pm
Mystery / Thrillers
Signing area: Sales & Signing Area - UA BookStore Tent (on Mall) (following presentation)

Panelists:
Ellery Adams
,
Amina Akhtar
,
Mia Manansala
Moderator: Iona Whishaw
Crime Most Unexpected
Investigators will take all the help they can get, wherever they can find it, even when that helping hand is a paw! Just ask our three authors today: Amina Akhtar, Margaret Mizushima and David Rosenfelt!
Student Union Sabino (Seats 87)

Sun, Mar 5, 1:00 pm - 2:00 pm
Mystery / Thrillers
Signing area: Sales & Signing Area - UA BookStore Tent (on Mall) (following presentation)

Panelists:
Amina Akhtar
,
Margaret Mizushima
,
David Rosenfelt
Moderator: Dianne Freeman
---
Books:
Kismet
A Thriller
Mystery / Thrillers
Amazon Publishing
August 2022
ISBN 9781542034258
tp, 319 pages

---
#FashionVictim
Mystery / Thrillers
Crooked Lane Books
September 2018
ISBN 9781683318347
hc, 320 pages

---