Paul G. Tremblay
---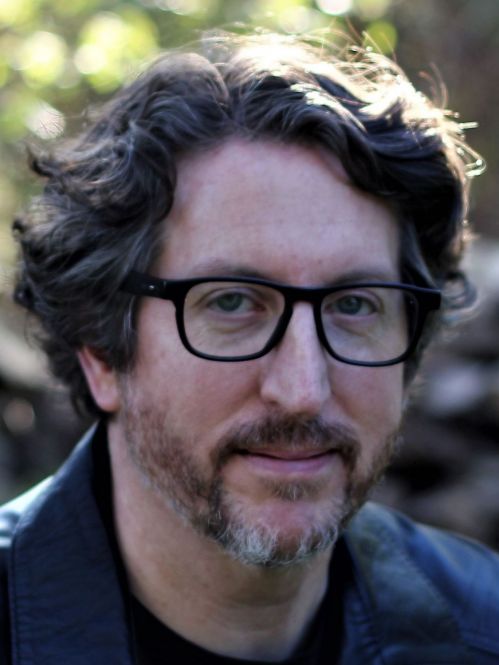 Cheryl Murphy
Paul Tremblay has won the Bram Stoker, British Fantasy and Massachusetts Book awards and is the author of "Survivor Song," "Growing Thins," "A Head Full of Ghosts," and his novel "The Cabin at the End of the World" is now a major motion picture under the title "Knock at the Cabin."
His essays and short fiction have appeared in the Los Angeles Times, New York Times, Entertainment Weekly online and numerous year's-best anthologies. He has a master's degree in mathematics and lives outside Boston with his family. "The Pallbearers Club" is his most recent novel.
Awards: Bram Stoker Award, British Fantasy Award, The Massachusetts Book Award
---
The Art of the Thrill
You know that feeling where you just can't put a book down? These authors are masters of the art of the thrill. Find out how they do it!
Integrated Learning Center Room 150 (Seats 155, Wheelchair accessible)

Sat, Mar 4, 1:00 pm - 2:00 pm
Sci-Fi / Fantasy / Horror
Signing area: Sales & Signing Area - Integrated Learning Center (following presentation)

Panelists:
Owen King
,
Paul Tremblay
,
Erika T. Wurth
Moderator: Toby Wehner
Making It Up
Novelists don't get their ideas fully formed or from any one place in particular. Their stories evolve over time. They make things up as they go along. Since the creative process has no rules, do authors create rules of their own? How do they know how far they can go?
UA Mall Tent (Seats 250)

Sun, Mar 5, 4:00 pm - 5:00 pm
Sci-Fi / Fantasy / Horror
Signing area: Sales & Signing Area - Central Mall (following presentation)

Panelists:
Susan Dennard
,
Annalee Newitz
,
Veronica Roth
,
Paul Tremblay
Moderator: John Muñoz
---
Books:
The Pallbearers Club
Sci-Fi / Fantasy / Horror
HarperCollins Publishers
July 2022
ISBN 9780063069916
288 pages

---
The Cabin at the End of the World
Sci-Fi / Fantasy / Horror
HarperCollins
July 2019
ISBN 9780062679116
tp, 288 pages

---