Alan K. Rode
---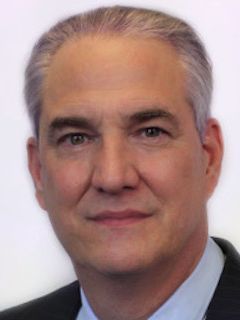 Alan K. Rode (pronounced Roe-Dee) is a biographer and film scholar.
Rode is the executive producer and host of the Arthur Lyons Film Noir Festival in Palm Springs that celebrated its 23 rd year in May 2022. He is the co-programmer and co-host of Noir City Hollywood and Chicago film festivals and a charter director and treasurer of the Film Noir Foundation, a non-profit organization dedicated to resurrecting lost films from the classic noir era. A U.S. Navy veteran, Rode is the committee chair for the Hollywood Legion Theater at American Legion Post 43 in Hollywood, California.
Rode's latest book "Blood on the Moon" from the University of New Mexico Press provides an in-depth examination of a classic western film and analyzes the post-World War II melding of the film noir cinematic style with the American Western.
His other works include the monumental "Michael Curtiz: A Life in Film," originally published in November 2017 and now out in audio and paperback editions. Rode previously authored "Charles McGraw: Film Noir Tough Guy" while publishing essays and profiles for a variety of publications. He has appeared on the Turner Classic Movies (TCM) network and film festival, writes and narrates audio commentaries while producing and appearing in documentaries for numerous Blu ray releases of classic films. Currently, Rode is working on a biography of actress Lizabeth Scott.
Communities: Military Veteran
---
Hot Off The Press!
Book launch party exclusively for Sponsors and Friends of the Festival!
Student Union South Ballroom (Seats 200, Wheelchair accessible)

Sat, Mar 4, 8:30 am - 9:30 am
Panelists:
Cara Black
,
Laura Cathcart Robbins
,
Alexis Daria
,
Sean Doolittle
,
J. A. Jance
,
Alex Prud'homme
,
Alan K. Rode
,
Will Schwalbe
,
Joanna Schwartz
,
Ari Tison
Lights! Camera! America!
Authors Johnny Boggs, Kirk Ellis and Alan Rode all know a thing or two about history ... and Hollywood. Today they'll discuss how history has been brought to life on film.
Student Union Sabino (Seats 87)

Sat, Mar 4, 1:00 pm - 2:00 pm
Multigenre
Signing area: Sales & Signing Area - UA BookStore Tent (on Mall) (following presentation)

Panelists:
Johnny Boggs
,
Kirk Ellis
,
Alan K. Rode
Moderator: Andrew Patrick Nelson
Workshop: How to Critique a Movie
We all have a critic within us. Learn how to hone your inner critic when critiquing movies with Alan Rode.
UA Main Library 112/Downstairs (Seats 60)

Sun, Mar 5, 11:30 am - 12:30 pm
Memoir / Essays / Creative Nonfiction
Signing area: Sales & Signing Area - Integrated Learning Center (following presentation)

Panelist:
Alan K. Rode
Alan K. Rode
Blood on the Moon Of the movies that writers and historians call "Noir Westerns," none is more celebrated than 1948's Blood on the Moon. The comingling of the Western genre and the noir style crystalized in this extraordinary film, in turn influencing Westerns in the 1950s to become darker and more psychological. Produced during the height of the post–World War II film noir movement, Blood on the Moon is a classic Western immersed in the film noir netherworld of double crosses, government corruption, shabby barrooms, gun-toting goons, and romantic betrayals. With this volume, biographer and noir expert Alan K. Rode brings the film to life for a new generation of readers and film lovers.
University of New Mexico Press, Booth #210 (Seats 1)
Sun, Mar 5, 1:00 pm - 2:00 pm
History / Biography
Author:
Alan K. Rode
---
Books:
Blood on the Moon
Music / Performing Arts
University of New Mexico Press
January 2023
ISBN 9780826364692
136 pages

---
Michael Curtiz
A Life in Film
History / Biography
University Press of Kentucky
February 2021
ISBN 9780813180434
712 pages

---