Jonathan Maberry
---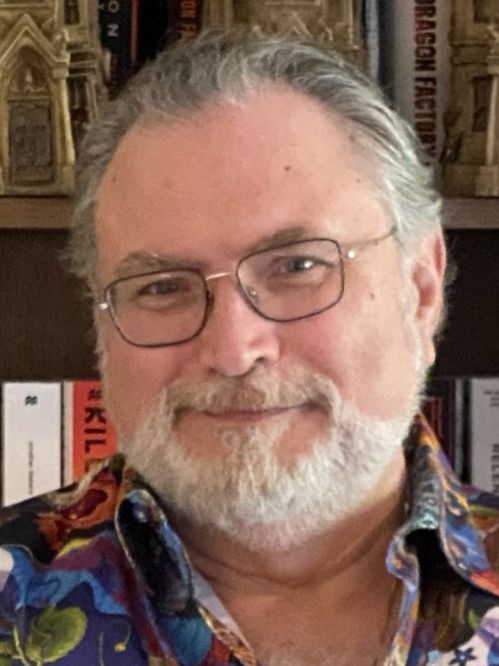 Photo by Sara Jo West
Jonathan Maberry is a New York Times bestseller, five-time Bram Stoker Award-winner, anthology editor, comic book writer, executive producer, magazine feature writer, playwright and writing teacher/lecturer. He is the editor of Weird Tales Magazine and president of the International Association of Media Tie-in Writers. He is the recipient of the Inkpot Award, three Scribe Awards and was named one of the Today's Top Ten Horror Writers. His books have been sold to more than 30 countries. He writes in several genres including thriller, horror, science fiction, epic fantasy and mystery; and he writes for adults, middle grade and young adult. "Son of the Poison Rose" is Maberry's most recent novel.
Awards: Bram Stoker Award (x5), Inkpot Award, CCA Inspiring Teens Award, Cybils Award, Pennsylvania Young Reader's Choice Award, ALA Best Fiction for Young Adults, Pennsylvania Young Reader's Choice Award, Nutmeg Award, Scribe Award (x3), Eva Perry Mock Printz Award, Cricket Award, Missouri Association of School Librarians Gateway Award, Texas Lone Star Reading List, Black Quill Readers Choice Award
---
Crafting Epic Fantasy Worlds
Creating an entirely new world from thin air takes time, research and work. Where does the author start? Let's ask Owen King, Jonathan Maberry and Samantha Shannon!
UA BookStore (Seats 150)

Sat, Mar 4, 4:00 pm - 5:00 pm
Sci-Fi / Fantasy / Horror
Signing area: Sales & Signing Area - UA BookStore Lower Level (following presentation)

Panelists:
Owen King
,
Jonathan Maberry
,
Samantha Shannon
Moderator: Victoria Salajko
Character Creation
Attention aspiring authors: Don't miss this session with three award-winning authors. They will reveal how they create living, breathing characters who readers will want to follow. Learn from the experts!
Integrated Learning Center Room 130 (Seats 143, Wheelchair accessible)

Sun, Mar 5, 1:00 pm - 2:00 pm
Sci-Fi / Fantasy / Horror
Signing area: Sales & Signing Area - Integrated Learning Center (following presentation)

Panelists:
Julie Carrick Dalton
,
Susan Dennard
,
Jonathan Maberry
,
Veronica Roth
Moderator: Christine Russell
---
Books:
Son of the Poison Rose
A Kagen the Damned Novel
Sci-Fi / Fantasy / Horror
St. Martin's Publishing Group
January 2023
ISBN 9781250783998
704 pages

---
Kagen the Damned
A Novel
Sci-Fi / Fantasy / Horror
St. Martin's Publishing Group
May 2022
ISBN 9781250783974
560 pages

---