David Becker
---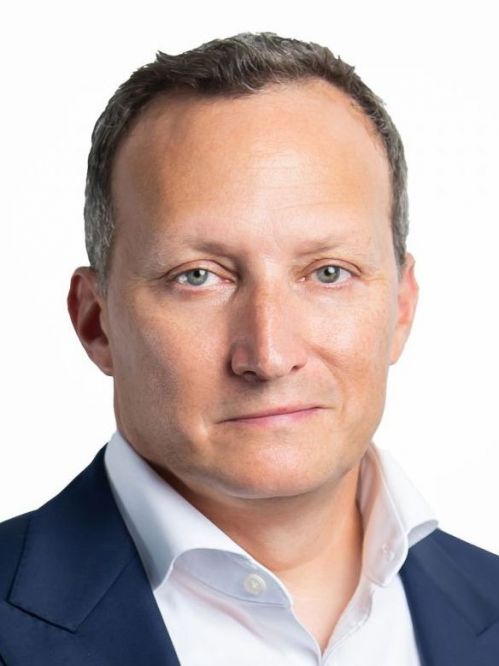 David Becker is the Executive Director and Founder of the nonpartisan, non-profit Center for Election Innovation & Research, working with election officials of both parties, all around the country, to ensure accessible, secure elections for all eligible voters. A key element of Becker's work with CEIR is managing the Election Official Legal Defense Network, providing pro bono legal assistance to election officials who are threatened with frivolous criminal prosecution, harassment, or physical violence.
Prior to founding CEIR, Becker was Director of the elections program at The Pew Charitable Trusts. As the lead for Pew's analysis and advocacy on elections issues, Becker spearheaded development of the Electronic Registration Information Center, or ERIC, which to date has helped a bipartisan group of thirty states update over 25 million out-of-date voter records, and helped those states register tens of millions of new eligible voters.
Before joining Pew, Becker served for seven years as a senior trial attorney in the Voting Section of the Department of Justice's Civil Rights Division, overseeing voting rights enforcement in several states, including California and Georgia, and served as lead counsel on major voting rights litigation, including the case of Georgia v. Ashcroft, ultimately decided by the U.S. Supreme Court.
Becker serves as CBS' election law expert, and his many appearances in the media include The New York Times, The Washington Post, CNN, MSNBC, PBS NewsHour, and NPR, and is frequently published on election issues. Becker is the co-author, with CBS News' Chief Washington Correspondent Major Garrett, of the book "The Big Truth: Upholding Democracy in the Age of The Big Lie."
Becker received both his undergraduate and law degrees from the University of California, Berkeley, and was a two-time champion on Jeopardy! and a winner on Who Wants to be a Millionaire.
---
Who Is Donald Trump?
Mark Leibovich, Jonathan Lemire, Major Garrett and his coauthor David Becker have studied The Donald for years. Today they will share what they have learned. Who is this man, anyway? This session is bound to leave us feeling covfefe!
Student Union Gallagher Theater (Seats 337)

Sat, Mar 4, 1:00 pm - 2:00 pm
Current Issues / Politics / Social Science
Signing area: Sales & Signing Area - UA BookStore Tent (on Mall) (following presentation)

Panelists:
David Becker
,
Major Garrett
,
Mark Leibovich
,
Jonathan Lemire
Moderator: Christopher Conover
What Can We Expect in 2024?
As we head into another marathon of presidential campaigning, what lies ahead? What can we expect to see and hear in the next 20 months? In this session, data guru Philip Bump, QAnon expert Will Sommer, CBS correspondent Major Garrett and political expert David Becker will look into their own crystal balls.
Student Union Gallagher Theater (Seats 337)

Sun, Mar 5, 2:30 pm - 3:30 pm
Current Issues / Politics / Social Science
Signing area: Sales & Signing Area - UA BookStore Tent (on Mall) (following presentation)

Panelists:
David Becker
,
Philip Bump
,
Major Garrett
,
Will Sommer
Moderator: Ron Barber
---
Book:
The Big Truth
Current Issues / Politics / Social Science
Diversion Publishing Corporation
September 2022
ISBN 9781635767841

---