Middle Grade Carousel: Challenging the Odds
---
Meet a bunch of authors in 60 minutes and find out how their characters are challenging the odds in their lives and worlds. Each author will be seated at a table to talk with a small group about their newest book. Every eight minutes the authors will rotate to a new table in our version of author speed-dating.
| | |
| --- | --- |
| Where: | College of Education Kiva 211 (Seats 200) |
| When: | Sat, Mar 4, 4:00 pm - 5:00 pm |
| Signing area: | Signing Area - Children (following presentation) |
| Genre: | Children / Teens |
| Moderators: | Magdalena Castillo-Cockrum, Caryl Crowell |
---
Panelists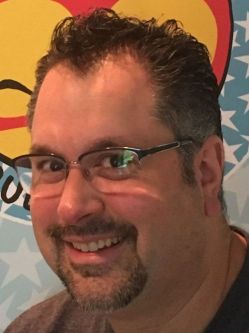 Franco Aureliani
Franco Aureliani is a New York Times bestselling and multiple Eisner award-winning artist and illustrator. His works include Tiny Titans, Superman Family Adventures, Young Justice, Green Lantern the animated series, Itty Bitty Hellboy and the Dino-Mike series....
Visit website |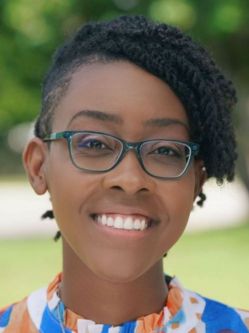 Kelly J. Baptist
Kelly J. Baptist is the inaugural winner of the We Need Diverse Books short-story contest. Her story is featured in the WNDB anthology "Flying Lessons & Other Stories" and inspired her first full-length novel, "Isaiah Dunn Is My Hero....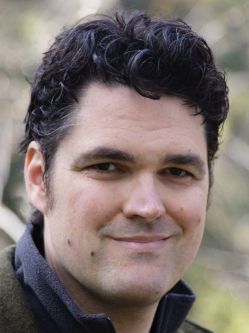 Jonathan Case
Jonathan Case is an Eisner award-winning cartoonist whose works include "Dear Creature," "Green River Killer: A True Detective Story" by Jeff Jensen and "The New Deal," an Amazon Best Book of the Year which was also nominated for Reuben and Harvey Awards....
Visit website |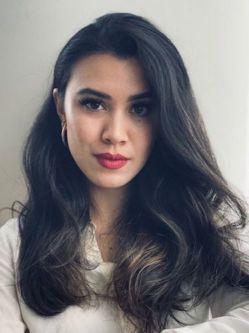 Roshani Chokshi
Roshani Chokshi is the award-winning author of the New York Times bestselling series The Star-Touched Queen, The Gilded Wolves and Aru Shah and The End of Time, which Time magazine named one of the Top 100 Fantasy Books of All Time....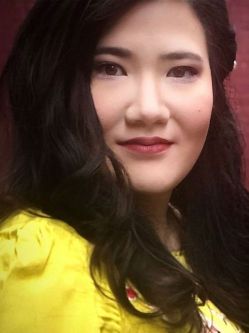 Arnée Flores
Arnée Flores is the author of the critically acclaimed middle grade fantasy "The Firebird Song" and its forthcoming sequel, "The Spirit Queen." She has presented on panels with ALA, Booklist, SLJ and Disney....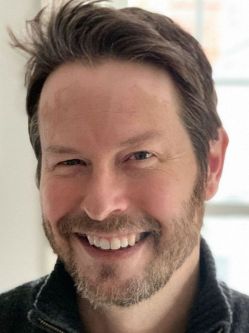 Scott Magoon
Scott Magoon has illustrated several acclaimed picture books, including the New York Times best-selling "Rescue and Jessica: A Life-Changing Friendship" by Jessica Kensky and Patrick Downes, "Misunderstood Shark" by Ame Dyckman, "Spoon" by Amy Krouse Rosenthal and The Nuts series by Eric Litwin....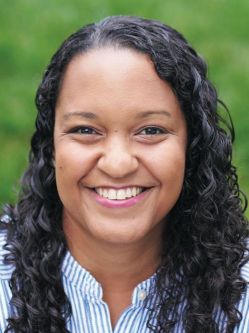 Janae Marks
Janae Marks is the author of best-seller "From the Desk of Zoe Washington" and "A Soft Place to Land." Her new book is "On Air with Zoe Washington." She graduated from the New School with an MFA in Writing for Children....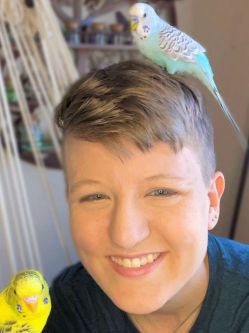 Michelle Mohrweis
Michelle Mohrweis is a STEM Educator and space enthusiast. When not writing, they can be found launching paper rockets down the middle of their street. They live with their husband and two dogs in Colorado, where they enjoy hiking and hogging all the best spots beside the heaters when it gets too cold....
---
Books:
Fae and the Moon
Franco Aureliani
Children / Teens
little bee books
February 2023
ISBN 9781499813289
144 pages

---
Isaiah Dunn Saves the Day
Kelly J. Baptist
Children / Teens
Random House Children's Books
January 2022
ISBN 9780593429211
192 pages

---
Little Monarchs
Jonathan Case
Children / Teens
Holiday House
April 2022
ISBN 9780823451395
256 pages

---
The Spirit Queen
Arnée Flores
Children / Teens
Bloomsbury USA
October 2022
ISBN 9781547605156
304 pages

---
The Extincts: Flight of the Mammoth (the Extincts #2)
Scott Magoon
Children / Teens
Abrams, Incorporated
March 2023
ISBN 9781419752520
160 pages

---
On Air with Zoe Washington
Janae Marks
Children / Teens
Katherine Tegen Books
February 2023
ISBN 9780063212312
304 pages

---
The Trouble with Robots
Michelle Mohrweis
Children / Teens
Holiday House
September 2022
ISBN 9781682634844
288 pages

---
Rick Riordan Presents Aru Shah and the City of Gold (a Pandava Novel, Book 4)
A Pandava Novel Book 4
Roshani Chokshi
Children / Teens
Disney-Hyperion
April 2022
ISBN 9781368023580
416 pages

---