Crime Most Unexpected
---
Investigators will take all the help they can get, wherever they can find it, even when that helping hand is a paw! Just ask our three authors today: Amina Akhtar, Margaret Mizushima and David Rosenfelt!
| | |
| --- | --- |
| Where: | Student Union Sabino (Seats 87) |
| When: | Sun, Mar 5, 1:00 pm - 2:00 pm |
| Signing area: | Sales & Signing Area - UA BookStore Tent (on Mall) (following presentation) |
| Genre: | Mystery / Thrillers |
| Moderator: | Dianne Freeman |
---
Panelists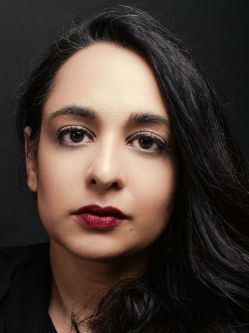 Amina Akhtar
Amina Akhtar is a former fashion writer and editor. Her satirical first novel, "#FashionVictim," drew rave reviews and acclaim and was covered in the Wall Street Journal, Forbes, Martha Stewart Living, Entertainment Weekly, Fashionista, Book Riot, CrimeReads and more....
Visit website |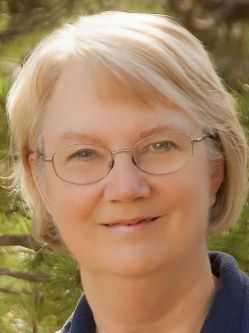 Margaret Mizushima
Margaret Mizushima is the author of the award-winning and internationally published Timber Creek K-9 Mysteries. Active within the writing community, Mizushima serves as past president for the Rocky Mountain Chapter of Mystery Writers of America, was elected the 2019 Writer of the Year by Rocky Mountain Fiction Writers, and is also a member of Northern Colorado Writers, Sisters in Crime and Women Writing the West....
David Rosenfelt
David Rosenfelt is a novelist who always has a houseful of rescue dogs. About 26 years ago, Rosenfelt and his wife started the Tara Foundation, named in honor of the greatest Golden Retriever the world has ever known....
---
Books:
Kismet
A Thriller
Amina Akhtar
Mystery / Thrillers
Amazon Publishing
August 2022
ISBN 9781542034265
319 pages

---
Striking Range
A Timber Creek K-9 Mystery
Margaret Mizushima
Mystery / Thrillers
Crooked Lane Books
September 2022
ISBN 9781639102426

---
Good Dog, Bad Cop
David Rosenfelt
Mystery / Thrillers
St. Martin's Publishing Group
March 2023
ISBN 9781250828965
288 pages

---