Teen Worlds: A Carousel of Young Adult Authors
---
Meet a bunch of YA authors in 60 minutes and enter teen worlds of fantasy, mystery and complicated relationships. Each author will be seated at a table to talk with a small group about their newest book. Every eight minutes the authors will rotate to a new table in our version of author speed-dating.
| | |
| --- | --- |
| Where: | College of Education Kiva 211 (Seats 200) |
| When: | Sun, Mar 5, 10:00 am - 11:00 am |
| Signing area: | Signing Area - Children (following presentation) |
| Genre: | Children / Teens |
| Moderators: | Marie LeJeune, Tracy Smiles |
---
Panelists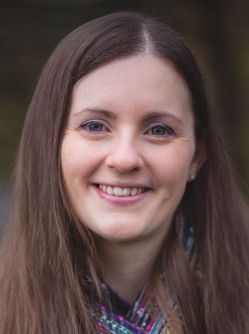 Claire McFall
Claire McFall is a Scottish writer and former English teacher now living in sunny Colorado. Her first book, "Ferryman," is a love story that retells the ancient Greek myth of Charon, the ferryman of Hades who transported souls to the underworld....
Visit website |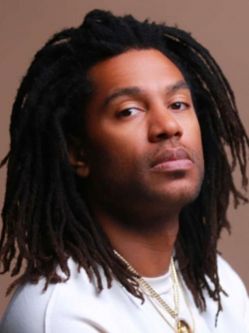 Nick Brooks
Nick Brooks is an author and award-winning filmmaker from Washington, D.C. He is a 2020 graduate of the University of Southern California's TV and Film Production program. His short film, "Hoop Dreamin'," earned him the George Lucas Scholar Award and was a finalist in the Forbes 30 Under 30 Film Fest....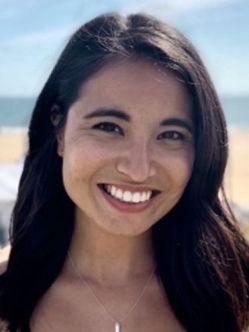 Olivie Blake
Alexene Farol Follmuth is a first-generation American, a romance enthusiast and a lover and writer of stories. Farol Follmuth has penned a number of adult science fiction and fantasy projects under the name Olivie Blake, including the internationally bestselling "The Atlas Six" and webtoon, Clara and the Devil with illustrator Little Chmura....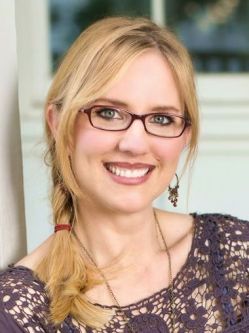 A. G. Howard
International and NYT bestselling author A. G. Howard lives in the Texas panhandle. She is most at home weaving the melancholy and macabre into settings and scenes, twisting the expected into the unexpected....
E. Lockhart
E. Lockhart is the author of the number one New York Times bestseller "We Were Liars." She also invented a superhero for D.C. Comics. Her books include "Whistle: A New Gotham City Hero," "Again Again," "The Disreputable History of Frankie Landau-Banks," a National Book Award Finalist and a Printz Honor Book, and "Genuine Fraud," a New York Times bestseller and a finalist for the LA Times Book Prize....
Sofia Lapuente
Sofía Lapuente is an author, screenwriter and avid world traveler who immigrated from Spain to the United States to realize her dream of storytelling. Since then, she has received a master's degree in fine arts at UCLA, worked as a producer and casting director on an Emmy nominated show and received coauthor credits in "Gleanings," the fourth installment of the bestselling Arc of a Scythe trilogy, with her partner, Jarrod....
Sunya Mara
Sunya Mara grew up between the pages of books, reading to explore the world and writing to build her own. She earned her Bachelor's of Art in Film Production from the University of Southern California with a focus on screenwriting....
Visit website |

Jarrod Schusterman
Jarrod Shusterman is the New York Times bestselling co-author of the novel "Dry," which he is adapting for a major Hollywood film studio with Neal Shusterman. He is also the co-author of the accoladed novel "Roxy....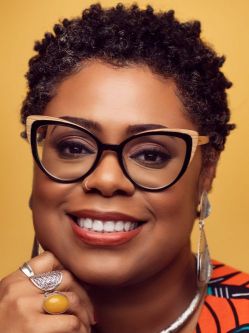 Ibi Zoboi
Ibi Zoboi is the New York Times bestselling author of "American Street," a National Book Award Finalist; "PRIDE," a contemporary remix of Jane Austen's Pride and Prejudice; and "My Life as an Ice Cream Sandwich," her middle-grade debut....
---
Books:
Trespassers
Claire McFall
Children / Teens
Candlewick Press
October 2022
ISBN 9781536218466
304 pages

---
Promise Boys
Nick Brooks
Children / Teens
Henry Holt and Company (BYR)
January 2023
ISBN 9781250866974
304 pages

---
My Mechanical Romance
Olivie Blake
Children / Teens
Holiday House
May 2022
ISBN 9780823450107
272 pages

---
Shades of Rust and Ruin
A. G. Howard
Children / Teens
Bloomsbury USA
September 2022
ISBN 9781547608089
400 pages

---
Family of Liars
E. Lockhart
Children / Teens
Delacorte Press
January 2022
ISBN 9780593485859
320 pages

---
Retro
Sofia Lapuente, Jarrod Schusterman
Children / Teens
Simon and Schuster
January 2023
ISBN 9781665902755
400 pages

---
The Darkening
Sunya Mara
Children / Teens
Houghton Mifflin Harcourt
July 2022
ISBN 9780358561989
400 pages

---
Okoye to the People
A Black Panther Novel
Ibi Zoboi
Children / Teens
Marvel Press
March 2022
ISBN 9781368046978
272 pages
$17.99
Buy now
---
An Ember in the Ashes
Sabaa Tahir
Children / Teens
Penguin
February 2016
ISBN 9781595148049
480 pages

---