Forced Journeys of Fear and Separation
---
Displacement can lead to forced journeys away from home and from places of belonging. The forced journeys in these books include a family who are stateless and forced to leave Kuwait and the forced deportation of Mexican Americans to Mexico during the 1930s Great Depression. The loss of place leads to a separation from home and journeys of fear.
| | |
| --- | --- |
| Where: | Education Room 351 (Seats 46, Wheelchair accessible) |
| When: | Sat, Mar 4, 4:00 pm - 5:00 pm |
| Signing area: | Signing Area - Children (following presentation) |
| Genre: | Children / Teens |
| Moderator: | Seemi Aziz |
---
Panelists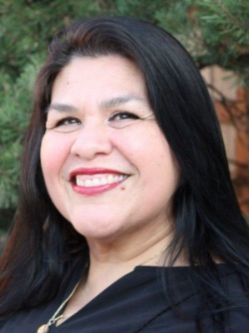 Guadalupe Garcia McCall
Guadalupe García McCall is the bestselling author of "Summer of the Mariposas" and won the Pura Belpré Award for her first novel, "Under the Mesquite." She was born in Mexico and moved to Texas as a young girl, keeping close ties with family on both sides of the border....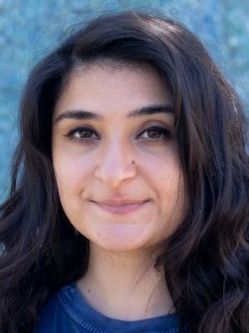 Zahra Marwan
Zahra Marwan grew up in two deserts -- one close to the sea in Kuwait, the other close to the mountains in New Mexico. She is a fine artist who exhibits extensively and has won international awards and fellowships, including the SCBWI Mentorship Award....
Visit website |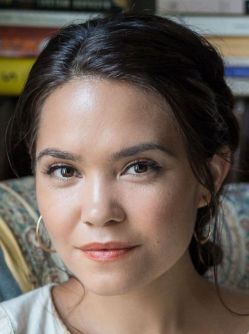 Magdalena Mora
Magdalena Mora is a Minneapolis-based children's book illustrator. She has illustrated five picture books, including "The Notebook Keeper," "Tomatoes in My Lunchbox" and "Still Dreaming/Seguimos Soñando....
Visit website |

---
Books:
All the Stars Denied
Guadalupe Garcia McCall
Children / Teens
Lee & Low Books Incorporated
January 2018
ISBN 9781620142813
322 pages

---
Where Butterflies Fill the Sky
A Story of Immigration, Family, and Finding Home
Zahra Marwan
Children / Teens
Bloomsbury USA
March 2022
ISBN 9781547606511
48 pages

---
STILL DREAMING/ SEGUIMOS SOANDO.
Magdalena Mora
Children / Teens
CHILDRENS BOOK Press
January 2022
ISBN 9780892394340
40 pages

---
The Notebook Keeper
A Story of Kindness from the Border
Magdalena Mora
Children / Teens
Random House Children's Books
June 2022
ISBN 9780593307052
40 pages

---