Art as Activism
---
Art has a long history of being a tool for activism and social change. Several illustrators of picturebooks, a graphic novelist and an illustrator of nonfiction talk about how the art in their books serves as a tool for encouraging social change around climate change, immigration, labor issues and unjust incarceration.
| | |
| --- | --- |
| Where: | Education Room 351 (Seats 46, Wheelchair accessible) |
| When: | Sun, Mar 5, 11:30 am - 12:30 pm |
| Signing area: | Signing Area - Children (following presentation) |
| Genre: | Children / Teens |
| Moderator: | Loren Reyes |
---
Panelists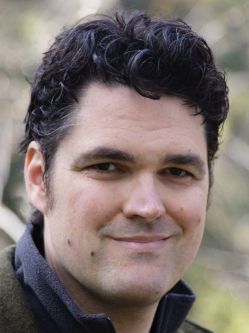 Jonathan Case
Jonathan Case is an Eisner award-winning cartoonist whose works include "Dear Creature," "Green River Killer: A True Detective Story" by Jeff Jensen and "The New Deal," an Amazon Best Book of the Year which was also nominated for Reuben and Harvey Awards....
Visit website |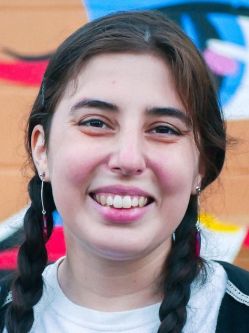 Molly Mendoza
Molly Mendoza is an American illustrator and comics artist who is captivated by the relationships she's built over the course of her life. Mendoza sets out to emulate those relationships, from the closeness of love to the turbulence of frayed friendship, through their chaotic yet rhythmic mark making and color....
Visit website |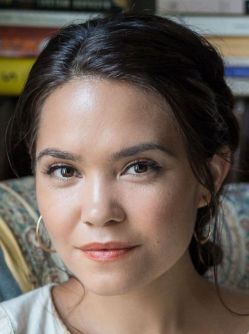 Magdalena Mora
Magdalena Mora is a Minneapolis-based children's book illustrator. She has illustrated five picture books, including "The Notebook Keeper," "Tomatoes in My Lunchbox" and "Still Dreaming/Seguimos Soñando....
Visit website |

---
Books:
Little Monarchs
Jonathan Case
Children / Teens
Holiday House
April 2022
ISBN 9780823451395
256 pages

---
STILL DREAMING/ SEGUIMOS SOANDO.
Magdalena Mora
Children / Teens
CHILDRENS BOOK Press
January 2022
ISBN 9780892394340
40 pages

---
The Notebook Keeper
A Story of Kindness from the Border
Magdalena Mora
Children / Teens
Random House Children's Books
June 2022
ISBN 9780593307052
40 pages

---
Seen and Unseen
What Dorothea Lange, Toyo Miyatake, and Ansel Adams's Photographs Reveal about the Japanese American Incarceration
Elizabeth Partridge
Children / Teens
Chronicle Books LLC
January 2022
ISBN 9781452165103
132 pages

---
Jovita Wore Pants
The Story of a Revolutionary Fighter
Molly Mendoza
Children / Teens
Scholastic, Incorporated
March 2023
ISBN 9781338283419
48 pages

---