Dean Koontz
---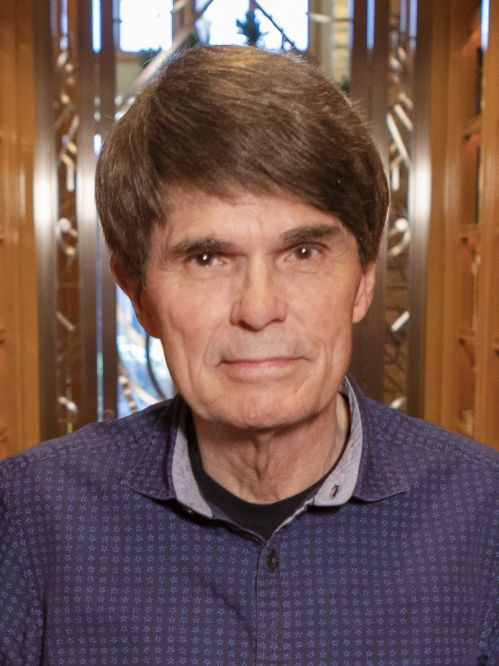 Hailed as "America's most popular suspense novelist" by Rolling Stone, Dean Koontz is an enduring, number-one best-selling author whose work spans six decades and garners unparalleled commercial and critical success. His books are available in 38 languages, and have sold more than 500 million copies to date.
Koontz has also been praised as a "literary juggler" by The Times (of London) for his deft ability to blend other genres—horror, romance, humor, science fiction, and mystery—into his acclaimed suspense thrillers. Lauded by The New York Times as "psychologically complex, masterful, and satisfying," Koontz's work has been described by The New Orleans Times-Picayune as "scary, worthwhile reading," "lyrical, without being naïve or romantic" in its portrayal of a "grotesque world, much like that of Flannery O'Connor or Walker Percy…."
His first novel was published in 1968, two years after he graduated from college. Since then, moving fluidly between genres—suspense, horror, science-fiction, love stories—he has published many novels, novellas, and short fiction, and a memoir of his dog Trixie, "A Big Little Life."
That prolific creative output dates back to Koontz's youth. Born in 1945, Koontz began writing at the age of 8, partly as a means of escaping the brutality of his family house and his parents' volatile marriage. His childhood in central Pennsylvania was plagued by poverty, turbulence, and his father's alcoholism and abuse. Koontz's mother tried to be a protective parent to her son until her death when Koontz was 21—often coming between him and his violent father.
As a boy, Koontz used comics and television as inspiration: writing stories; illustrating covers, and constructing mini-books, selling them to family and friends for a nickel or a dime. At 11, he won a national essay contest on "What It Means To Be an American." As a senior in college, he won a prize in the Atlantic Monthly's national college writing contest. After winning, Koontz then sold the same story to a magazine for $50.
Despite his early beginnings, however, Koontz's success was not immediate. Koontz married his high school sweetheart Gerda in 1966. After graduating from college, he took his first job counseling and tutoring underprivileged children in the Appalachian Poverty Program, while his wife worked at a shoe factory. In his spare time, he pursued his writing, first while at the poverty program and then at his next job teaching high school. After a year and a half of teaching, he had published three novels, and his wife offered to support him for five years to pursue writing full time. By the end of those five years, Gerda was managing the business end of Koontz's growing writing career.
Koontz garnered his first bestseller with Demon Seed in 1977 when paperback sales of his 1973 novel got a boost from the film adaptation. "Whispers," his breakthrough 1980 suspense novel, was his first on The New York Times bestseller list. Since then, 14 Koontz novels have been number-one New York Times best-sellers in hardcover, making Koontz one of only a dozen writers to have hit that milestone. Sixteen of his books have risen to the number-one spot in paperback.
Today, Dean Koontz lives in Southern California with his wife Gerda, and their beloved golden retriever Elsa.
His work includes the New York Times best-sellers "Elsewhere" and "Devoted." His newest book is "The Other Emily."
---