Stephen Lee Saltonstall
---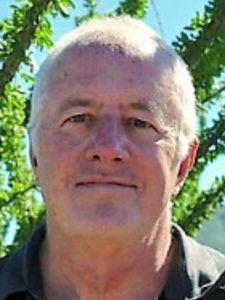 Stephen Lee Saltonstall grew up in Cambridge, Massachusetts. He graduated Phi Beta Kappa from Harvard College and has a law degree from the Northeastern University School of Law. Saltonstall served as a foot soldier in the civil rights movement in Cairo, Illinois in 1962 (under the great John Lewis) and in Selma, Ala. in 1965. He practiced law for 40 years in Massachusetts and Vermont. His areas of concentration were criminal defense (primarily for the indigent); child abuse and neglect cases; preservation of critical wildlife habitat from clearcutting by the U.S. Forest Service; and freedom of speech cases for the American Civil Liberties Union. In retirement, Saltonstall has worked as a water truck driver in the Sonoran Desert for the Tucson-based humanitarian organization Humane Borders. Saltonstall's memoir, "Renegade for Justice: Defending the Defenseless in an Outlaw World" is filled with riveting courtroom war-stories of his most important cases. It is also an insider look at the American justice system, which discriminates against people of color and the poor and often tolerates police perjury. "Renegade" is Steve's first book, but his essays have appeared in The Hippie Papers, The Village Voice, Conservation Matters, Population and Environment, Wild Earth, Earth First! Journal and The Harvard Advocate Anniversary Anthology.
Awards: Steve has been given awards for his legal work by the American Civil Liberties Union (three times), The Nature Conservancy, Sierra Club, Green Mountain Forest Watch, and the Bennington County Bar Association.
Communities: Arizona Author, Tucsonan, Steve grew up in Cambridge and Boston, Massachusetts and lived in Vermont for 35 years before moving to Tucson in 2015.
---
The Untouchables
One book focuses on the career of Elliot Ness, the other dives into the author's career as a defense attorney for underprivileged clients. The subject line for both of them might read "The Untouchables."
Student Union Sabino (Seats 87)

Sat, Mar 4, 4:00 pm - 5:00 pm
True Crime
Signing area: Sales & Signing Area - UA BookStore Tent (on Mall) (following presentation)

Panelists:
Stephen Saltonstall
,
Daniel Stashower
Moderator: David Bodney
---
Book:
Renegade for Justice
Defending the Defenseless in an Outlaw World
True Crime
University Press of Kansas
January 2022
ISBN 9780700633678
280 pages

A memoir by a public interest lawyer, driven by the ideals of justice, reviews courtroom war stories from the author's forty years of experience serving as legal counsel for the underdog and downtrodden needing legal representation.
---