James D. Richardson
---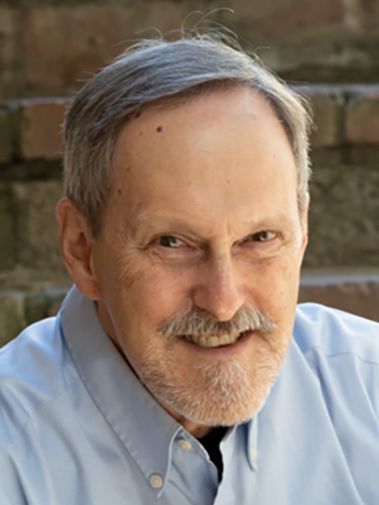 James D. Richardson is a former senior writer with The Sacramento Bee and a retired Episcopal priest. He is the author of "The Abolitionist's Journal: Memories of an American Antislavery Family" and "Willie Brown: A Biography." His articles have appeared in numerous publications including The Washington Post, The Los Angeles Times, The San Francisco Chronicle, The Sacramento Bee and CalMatters. He was recently the keynote speaker at the Fall convocation at Huston-Tillotson University, the historically Black college founded by his ancestors in Austin, Texas. He and his wife, Lori, live in Sacramento, Calif.
The Abolitionist's Journal: Memories of an American Antislavery Family:
The tragic truth is that white Americans have never fully faced the barbarity of slavery, or its aftermath, and how powerful Southern planters fought a vicious civil war to preserve it. The legacy of slavery—the walls of a caste system based on skin color—still permeates American life. Yet there is another legacy as well: Those who fought to end slavery and dismantle the structures wrought by racism throughout our nation's history. Author James D. Richardson's book explores the stories of his nineteenth-century abolitionist ancestors, asking hard questions about his own upbringing and racial justice issues in our own time.
Awards: Alicia Patterson Foundation Fellow
Communities: Person with a Disability
---
American Inheritance
In this session, Pulitzer Prize-winning historian Edward Larson and veteran journalist James Richardson will compare notes on an America that could celebrate "liberty" while oppressing millions of fellow citizens. Sadly, there's a lot to talk about.
UA Library - Special Collections (Seats 110)

Sat, Mar 4, 11:30 am - 12:30 pm
History / Biography
Signing area: Sales & Signing Area - Integrated Learning Center (following presentation)

Panelists:
Edward Larson
,
James Richardson
Moderator: Katherine Morrissey
James D. Richardson
The Abolitionist's Journal The Abolitionist's Journal explores the weight of the past as well as the pull of one's ancestral history. The author raises questions about why this fervent commitment to the emancipation of African Americans was nearly forgotten by his family, exploring the racial attitudes in the author's upbringing and the ingrained racism that still plagues our nation today.
University of New Mexico Press, Booth #210 (Seats 1)
Sun, Mar 5, 11:00 am - 12:00 pm
History / Biography
Author:
James Richardson
---
Book:
The Abolitionist's Journal: The Memories of an American Antislavery Family
Memories of an American Antislavery Family
History / Biography
University of New Mexico Press
October 2022
ISBN 9780826364036
272 pages

---