Janet Fogg
---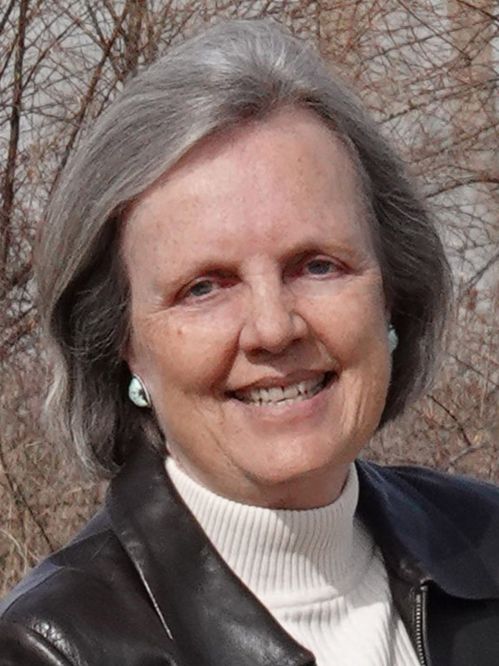 Janet Fogg's focus on writing began while chief financial officer for OZ Architecture, the coolest architectural firm in Colorado. Nine writing awards later she resigned from OZ to follow the yellow brick road, and ten months after that sold her first novel, "Soliloquy," a HOLT Medallion Award of Merid Winner.
Her late father-in-law's World War II diary led Janet and husband Richard to write the best seller "Fogg in the Cockpit." Now managing the 359th Fighter Group's WWII archives, Janet and Richard have published two military histories about the 359th, with more on their event horizon.
Subsequent to coauthoring three novels, in 2022 Janet published "Shadow Patterns of Melt" while penning serial tales for Kindle Vella and also contracting with Bison Books for Bob West's "Twenty Miles of Fence: Blueprint of a Cowboy."
Fogg regularly volunteers with Rocky Mountain Fiction Writers and in 2018 was named RMFW's Honored Guiding Member.
Awards: HOLT Medallion
---
Going Off Grid
Today we will hear several different perspectives of the American West and our authors' approach writing their reflections about this iconic part of the United States.
Koffler Room 218 (Seats 142, Wheelchair accessible)

Sat, Mar 4, 10:00 am - 11:00 am
Memoir / Essays / Creative Nonfiction
Signing area: Sales & Signing Area - UA BookStore Tent (on Mall) (following presentation)

Panelists:
Ted Conover
,
Janet Fogg
,
Bob West
,
Tom Zoellner
Moderator: Mary Holden
Workshop: The Art of Co-Authoring
Writing with a buddy can start off fun and end up with as a headache. Janet Fogg and Bob West teach us how to work cooperatively with co-authors.
UA Main Library 254/Main Floor (Seats 50, Wheelchair accessible)

Sun, Mar 5, 2:30 pm - 3:30 pm
Memoir / Essays / Creative Nonfiction
Signing area: Sales & Signing Area - Integrated Learning Center (following presentation)

Panelists:
Janet Fogg
,
Bob West
---
Books:
Twenty Miles of Fence
Blueprint of a Cowboy
Memoir / Essays / Creative Nonfiction
University of Nebraska Press
November 2022
ISBN 9781496233578
224 pages

---
Fogg in the Cockpit
Howard Fogg Master Railroad Artist, World War II Fighter Pilot

Casemate
July 2011
ISBN 9781612000046
360 pages

---