Claire McFall
---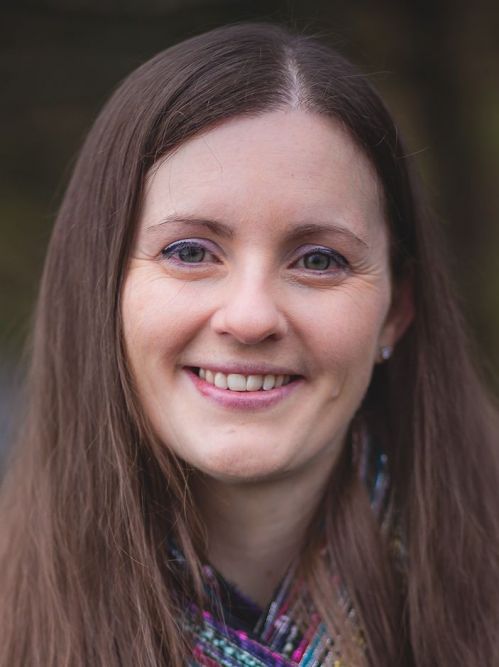 Claire McFall is a Scottish writer and former English teacher now living in sunny Colorado. Her first book, "Ferryman," is a love story that retells the ancient Greek myth of Charon, the ferryman of Hades who transported souls to the underworld. The novel won the 2013 Scottish Children's Book Awards and was long-listed for the U.K. Literary Association Book Awards, as well as being nominated for the Carnegie Medal. "Trespassers" and "Outcasts" complete the series. Her second novel, "Bombmaker," was released by Templar Publishing in February 2014 and deals with terrorism and survival. "Black Cairn Point," released in the U.K. by Hot Key Books, won the inaugural Scottish Teenage Book Prize and is a paranormal thriller. It was released in the U.S. by Source Fire Books as "The Last Witness" in January 2020. McFall has been published in more than fifteen languages and her novels have sold more than five million copies worldwide.
Visit website |
Awards: Winner of Scottish Children's Book Awards and Scottish Teenage Book Prize. Nominated for the Carnegie Medal.
Communities: First generation immigrant (from the UK)
---
CATS Friday Fiesta
Creative Arts Teen Summit is a special event for teens, which involves an opening panel followed by writing and illustrating workshops and book signing.
Student Union Gallagher Theater (Seats 337)

Fri, Mar 3, 9:00 am - 1:30 pm
Children / Teens
Signing area: Sales & Signing Area - UA BookStore Lower Level (following presentation)

Panelists:
Claire McFall
,
Jonathan Case
,
Sunya Mara
,
Andrew Maraniss
,
Zahra Marwan
,
Magdalena Mora
,
Sonora Reyes
,
Ari Tison
YA Workshop: Worldbuilding a Fantasy
A writing workshop on how to build your own fantasy world in a YA novel. Claire McFall is an award-winning Scottish writer and author of "Ferryman," "Trespassers," and "Outcasts."
UA Main Library Indoor Amphitheater (Seats 75, Wheelchair accessible)
Sat, Mar 4, 1:00 pm - 2:00 pm
Children / Teens
Signing area: Sales & Signing Area - Integrated Learning Center (following presentation)

Panelist:
Claire McFall
Moderator: Ann Parker
Fantasy Worlds of Danger, Action, and Romance
YA authors build fantasy worlds that invite readers into the intense drama of danger, high-stakes action and romance. Sabaa Tahir creates a fantasy world in the Ember in the Ashes quartet, while Clare McFall invites readers into the afterlife in the Ferryman trilogy and Sunya Mara introduces a dark world of storms in a new duology.
Teen & Author Stage (Seats 105)

Sat, Mar 4, 2:30 pm - 3:30 pm
Children / Teens
Signing area: Sales & Signing Area - Integrated Learning Center (following presentation)

Panelists:
Claire McFall
,
Sunya Mara
,
Sabaa Tahir
Moderator: Kaitlin Murphy
---
Books:
Trespassers
Children / Teens
Candlewick Press
October 2022
ISBN 9781536218466
304 pages

---
Ferryman
Children / Teens
Candlewick Press
October 2022
ISBN 9781536228212
336 pages

---