Simon A. Morrison
---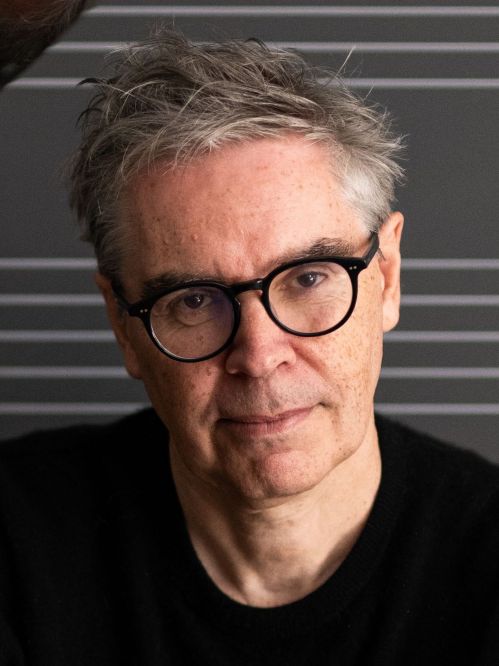 Simon Morrison is the author of "Mirror in the Sky: The Life and Music of Stevie Nicks." Morrison specializes in 20th-century music, particularly Russian, Soviet and French music, with special interests in dance, cinema, aesthetics and historically informed performance based on primary sources. He has conducted archival research in St. Petersburg, Stockholm, Paris, London, New York, Washington DC, Copenhagen and (most extensively) in Moscow. He has traveled to Tel Aviv, Beijing, Hong Kong, Montreal, Moscow, Copenhagen and Bangkok to give lectures and graduate seminars, and divides his time between Princeton and Los Angeles.
His worsk include: "Russian Opera and the Symbolist Movement," "The Love and Wars of Lina Prokofiev" and "The People's Artist: Prokofiev's Soviet Years" as well as editor of "Prokofiev and His World" and, with Klara Moricz, "Funeral Games: In Honor of Arthur Vincent Lourié."
Morrison maintains a profile as a public intellectual by continuing to write books and feature articles, giving interviews and lectures in his areas of expertise, as well as assisting in ballet and theatre productions.
Visit website |
Awards: Guggenheim Fellow
---
Musical Biographers
The life of a star musician can get complicated. Chronicling that life gets complicated, too. Today, we will meet the biographers of Stevie Nicks, Chuck Berry and Sonny Rollins. They will take us backstage, and describe how hard it can be to hit just the right note with a musical biography.
UA BookStore (Seats 150)

Sun, Mar 5, 11:30 am - 12:30 pm
History / Biography
Signing area: Sales & Signing Area - UA BookStore Lower Level (following presentation)

Panelists:
Aidan Levy
,
Simon Morrison
,
RJ Smith
Moderator: John Booth
Hail, Hail, Rock 'n' Roll
Acclaimed biographers Simon Morrison and RJ Smith are here today to describe the lives and careers of two Rock & Roll icons: Chuck Berry and Stevie Nicks. Cue the band!
UA Mall Tent (Seats 250)

Sun, Mar 5, 2:30 pm - 3:30 pm
Music / Performing Arts
Signing area: Sales & Signing Area - Central Mall (following presentation)

Panelists:
Simon Morrison
,
RJ Smith
Moderator: Gregory McNamee
---
Books:
Mirror in the Sky
The Life and Music of Stevie Nicks
History / Biography
Univ of California Press
October 2022
ISBN 9780520304437
264 pages

---
Bolshoi Confidential
Secrets of the Russian Ballet from the Rule of the Tsars to Today
Music / Performing Arts
Liveright Publishing Corporation
October 2017
ISBN 9781631493447
512 pages

---