Javier Zamora (he/him)
---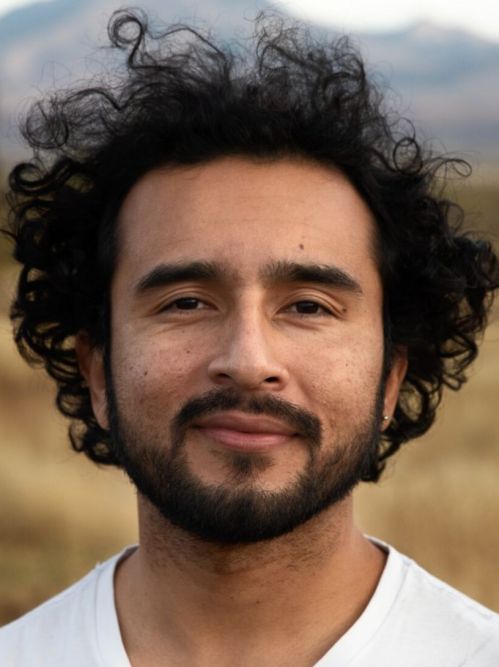 Javier Zamora was born in La Herradura, El Salvador in 1990. When he was a year old, his father fled El Salvador due to the US-funded Salvadoran Civil War. His mother followed her husband's footsteps in 1995 when Javier was about to turn five. Zamora was left at the care of his grandparents who helped raise him until he migrated to the US when he was nine. His first poetry collection, "Unaccompanied," explores some of these themes.
In his debut memoir, "SOLITO," Zamora retells his nine-week odyssey across Guatemala, Mexico, and eventually through the Sonoran Desert. He travelled unaccompanied by boat, bus and foot. After a coyote abandoned his group in Oaxaca, Zamora managed to make it to Arizona with the aid of other migrants.
Zamora was a 2018-2019 Radcliffe Fellow at Harvard University and holds fellowships from CantoMundo, Colgate University (Olive B. O'Connor), MacDowell, Macondo, the National Endowment for the Arts, Poetry Foundation (Ruth Lilly), Stanford University (Stegner) and Yaddo. He is the recipient of a 2017 Lannan Literary Fellowship, the 2017 Narrative Prize and the 2016 Barnes & Noble Writer for Writers Award for his work in the Undocupoets Campaign.
Zamora lives in Tucson.
Visit website |

Awards: Pushcart Prize
Communities: Arizona Author, Tucsonan, Hispanic or Latinx
---
Tough Beginnings
David Ambroz, Joseph Thomas and Javier Zamora all survived tumultuous childhoods. Be it immigration, poverty, drug abuse or mental illness, they somehow emerged victorious. What kept them going? How did these experience shape the people they are today?
Koffler Room 216 (Seats 89, Wheelchair accessible)

Sat, Mar 4, 11:30 am - 12:30 pm
Memoir / Essays / Creative Nonfiction
Signing area: Sales & Signing Area - UA BookStore Tent (on Mall) (following presentation)

Panelists:
David Ambroz
,
Javier Zamora
Moderator: Dylan Smith
The Meaning of Home
These authors share a common bond regarding home and homeland, through their different genres: literary, poetic and memoir.
Nuestras Raíces Stage (Seats 150)

Sat, Mar 4, 2:30 pm - 3:30 pm
Nuestras Raices
Signing area: Pima County Public Library/Nuestras Raíces/Craft Tent & Signing Area (following presentation)

Panelists:
Cynthia Guardado
,
Alejandro Varela
,
Javier Zamora
Moderator: Ernesto Portillo Jr.
Southwest Books of the Year
One of Tucson's oldest literary traditions is the annual set of reading recommendations called "Southwest Books of the Year," a list introduced 40 years ago by the Arizona Daily Star. The program is now managed by the Pima County Public Library. This session will feature five authors whose books were listed as 2022 Southwest Books of the Year!
UA Library - Special Collections (Seats 110)

Sun, Mar 5, 11:30 am - 12:30 pm
Southwest Books of the Year
Signing area: Sales & Signing Area - Integrated Learning Center (following presentation)

Panelists:
Ramona Emerson
,
Bojan Louis
,
Lydia Millet
,
Dan Stuart
,
Javier Zamora
Moderator: Gregory McNamee
---
Books:
Solito
A Memoir
Memoir / Essays / Creative Nonfiction
Random House Publishing Group
September 2022
ISBN 9780593498064
400 pages

---
Unaccompanied
Poetry
Copper Canyon Press
January 2017
ISBN 9781556595110
94 pages

---