Kennedy Ryan (she/her)
---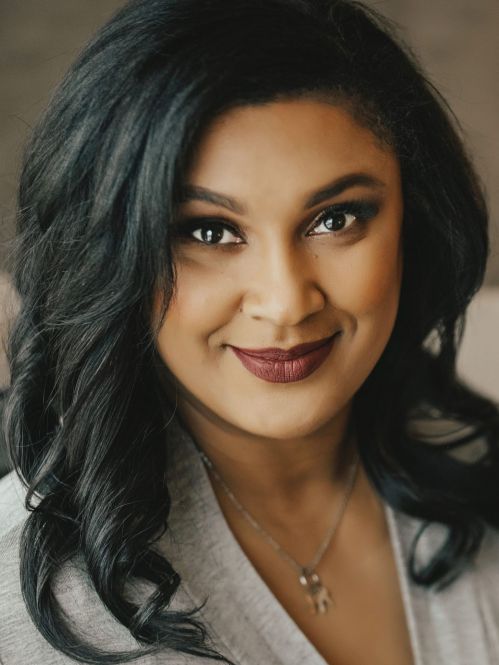 A RITA and Audie Award winner, USA Today bestselling author Kennedy Ryan writes for women from all walks of life, empowering them and placing them firmly at the center of each story and in charge of their own destinies. Her heroes respect, cherish, and lose their minds for the women who capture their hearts. Ryan and her writings have been featured in Chicken Soup for the Soul, USA Today, Entertainment Weekly, Glamour, Cosmopolitan, TIME, O Magazine and many others. She is a wife to her lifetime lover and mother to an extraordinary son.
"Before I Let Go" is Ryan's latest book.
Awards: RITA and Audie awards
Communities: African American
---
Changed For Good
For some romances, change and personal growth are important elements to a successful happily ever after. Three authors who write very different kinds of stories talk about the meaning of characters' inner lives on their path to a H.E.A.
Student Union Santa Rita (Seats 110)

Sat, Mar 4, 10:00 am - 11:00 am
Romance
Signing area: Sales & Signing Area - UA BookStore Tent (on Mall) (following presentation)

Panelists:
Angelina Lopez
,
Kennedy Ryan
,
Cat Sebastian
Moderator: Jessica Pryde
For The Love of BookTok
BookTok is the biggest single force in the book business today, a force that now dominates bestseller lists and is changing the industry before our very eyes. What is BookTok? Why has it come so powerful? In this session, our authors will explore what BookTok is ... and what it may become.
Integrated Learning Center Room 150 (Seats 155, Wheelchair accessible)

Sun, Mar 5, 11:30 am - 12:30 pm
Romance
Signing area: Sales & Signing Area - Integrated Learning Center (following presentation)

Panelists:
Scarlett St. Clair
,
Kennedy Ryan
Moderator: Jessica West
---
Book:
Before I Let Go
Romance
Grand Central Publishing
November 2022
ISBN 9781538706794
400 pages

---