Lorna Dee Cervantes
---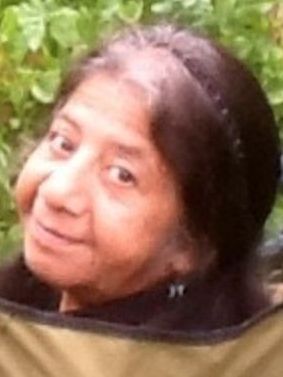 Lorna Dee Cervantes is a XicanIndx (Chumash/Purepacha) author of six award-winning books of poetry: "Emplumada," "From the Cables of Genocide: Poems on Love and Hunger," "Ciento: 100 100-Word Love Poems," "Drive: The First Quartet", "Sueño," and "April on Olympia."
The founder of Mango Publications (first to publish Sandra Cisneros), Cervantes is also the recipient of two NEA grants, two Pushcart Prizes, the American Book Award, a Lila Wallace Readers Digest grant at the Library of Congress as well as hundreds of universities, colleges and other venues. She is a former professor of English at University of Colorado Boulder, Creative Writing Program, and now lives and writes in Seattle. Her latest work is "April on Olympia."
Visit website |

Awards: Pushcart Prize, American Book Award
Communities: Hispanic or Latinx, Indigenous or Native American
---
Multi-Generational Latina Poetry
Poetry icon Lorna Dee Cervantes joins emerging poets Leticia del Toro and Laura Villareal for a reading and plática about Latina poetics, memory and cultural exploration.
Student Union Kiva (Seats 100)

Sat, Mar 4, 4:00 pm - 5:00 pm
Poetry
Signing area: Sales & Signing Area - UA Bookstore, Main Floor (following presentation)

Panelists:
Lorna Cervantes
,
Leticia del Toro
,
Laura Villareal
Moderator: Estella Gonzalez
Iconic Poets on Nature and Violence
Established poets Lorna Dee Cervantes and Allison Hedge Coke will be in conversation regarding nature and American violence toward Earth and its peoples.
Student Union Kiva (Seats 100)

Sun, Mar 5, 10:00 am - 11:00 am
Multigenre
Signing area: Sales & Signing Area - UA Bookstore, Main Floor (following presentation)

Panelists:
Lorna Cervantes
,
Allison Coke
Moderator: Lisa Bowden
---
Books:
April on Olympia
Poetry
Marsh Hawk Press
January 2021
ISBN 9780996991261
139 pages

---
Emplumada
Poetry
University of Pittsburgh Press
December 1981
ISBN 9780822953272
80 pages

---