Dahlia Hannah Lithwick
---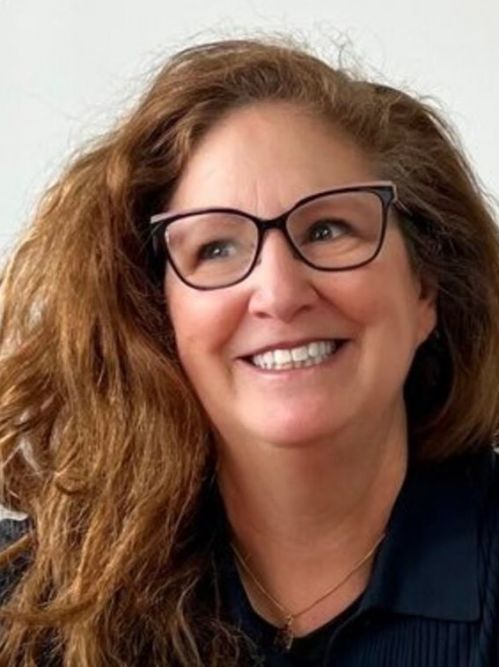 Nils Folke Anderson
Dahlia Lithwick is a regular contributor at MSNBC and senior editor at Slate - and, in that capacity, has been writing their "Supreme Court Dispatches" and "Jurisprudence" columns since 1999. Her work has appeared in the New York Times, Harper's, The New Yorker, The Washington Post, The New Republic, and Commentary, among other places. She is host of Amicus, Slate's award-winning biweekly podcast about the law and the Supreme Court.
In 2018, Lithwick received the American Constitution Society's Progressive Champion Award, and the Hillman Prize for Opinion and Analysis. Lithwick won a 2013 National Magazine Award for her columns on the Affordable Care Act. She has been twice awarded an Online Journalism Award for her legal commentary. She was inducted into the American Academy of Arts and Sciences in October, 2018. In 2021, she was a recipient of the Women's Media Center's Exceptional Journalism Awards. In 2021, she won a Gracie Award for "Amicus Presents: The Class of RBG," which featured the last in-person audio interview with Ruth Bader Ginsburg.
Lithwick has held visiting faculty positions at the University of Georgia Law School, the University of Virginia School of Law, and the Hebrew University Law School in Jerusalem. She was the first online journalist invited to be on the Reporters Committee for the Freedom of the Press. She has testified before Congress about access to justice in the era of the Roberts Court and how MeToo impacts federal judicial law clerks. She has appeared on CNN, ABC, The Colbert Report, the Daily Show and is a frequent guest on The Rachel Maddow Show.
Lithwick earned her B.A. in English from Yale University and her J.D. degree from Stanford University. Her new book, "Lady Justice," published by Penguin Press, has already received rave reviews from the New York Times, the Boston Globe, among others. She is co-author of "Me Versus Everybody," with Brandt Goldstein, and of "I Will Sing Life," with Larry Berger. Her work has been featured in numerous anthologies including "Jewish Jocks," "What My Mother Gave Me: Thirty-one Women on the Gifts That Mattered Most," and "Thirty Ways of Looking at Hillary," among others.
Apart from all the kudos, her latest book is down to earth, serious, even humorous. "Lady Justice" will inspire a generation of young women to get on board!
Awards: National Magazine Award
---
Eroding Rights: A Look Ahead
There is plenty of talk and confusion these days about the rights we have as Americans. Many of the rights we thought to be settled law have been overturned or are being revisited by the Supreme Court. In this session, our authors discuss what's been lost, what's in jeopardy, and who is trying to protect the rights we once assumed we had.
Integrated Learning Center Room 120 (Seats 300, Wheelchair accessible)

Sat, Mar 4, 11:30 am - 12:30 pm
Current Issues / Politics / Social Science
Signing area: Sales & Signing Area - Integrated Learning Center (following presentation)

Panelists:
Becca Andrews
,
Dahlia Lithwick
,
Chris Whipple
Moderator: Judith Brown
Female Agents of Change
Look around to see who's on the forefront of change and you'll find women. Women pushing for the right to play sports on equal footing and women fighting the biggest legal battles of our time. In this session, authors Sheri Brenden, Jemele Hill and Dahlia Lithwick will take the gloves off and tell us about these new agents of change.
Integrated Learning Center Room 150 (Seats 155, Wheelchair accessible)

Sun, Mar 5, 10:00 am - 11:00 am
Current Issues / Politics / Social Science
Signing area: Sales & Signing Area - Integrated Learning Center (following presentation)

Panelists:
Sheri Brenden
,
Jemele Hill
,
Dahlia Lithwick
Moderator: Bobbie Jo Buel Carter
The Politics of Reproduction
Of the many things Americans can find to argue about, reproductive rights may be the most deeply divisive. Today, three experts on the subject -- Becca Andrews, Dahlia Lithwick and Joshua Prager -- will explain the history of the pro-life and pro-choice movements ... and who is most effected by the the politics of reproductive rights.
Student Union Gallagher Theater (Seats 337)

Sun, Mar 5, 11:30 am - 12:30 pm
Current Issues / Politics / Social Science
Signing area: Sales & Signing Area - UA BookStore Tent (on Mall) (following presentation)

Panelists:
Becca Andrews
,
Dahlia Lithwick
,
Joshua Prager
Moderator: Mary Chinwe Okoye
---
Book:
Lady Justice
Women, the Law, and the Battle to Save America
Current Issues / Politics / Social Science
Penguin
September 2022
ISBN 9780525561385
368 pages

---