Paul Holes
---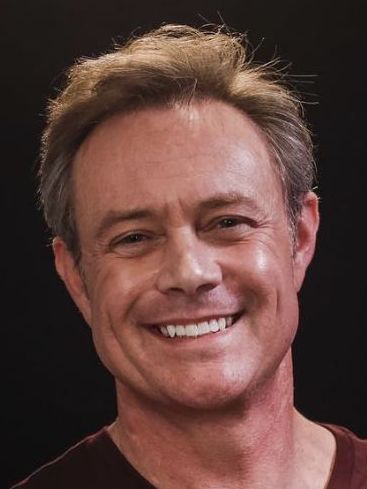 Paul Holes is a New York Times bestselling author, podcaster, television host and retired cold case investigator with the Sheriff and District Attorney's Offices in Contra Costa County, located in the Bay Area of California. During his 27 year tenure as an investigator, Holes developed and applied investigative, behavioral and forensic expertise in notable cases such as Zodiac, the Golden State Killer, and Jaycee Dugard. In May 2022, Holes released his debut book, "Unmasked: My Life Solving America's Cold Cases" -- which became an instant New York Times bestseller. In this memoir, he gives readers a deeply personal look into his life and career for the first time.
Holes is frequently sought out by investigators to consult on the most complex and high-profile cases. As an FBI Task Force Officer employed with the DA's office, Holes teamed with FBI and Sacramento DA personnel to apply innovative technology that identified Joseph DeAngelo as the Golden State Killer, the most prolific serial predator in U.S. history.
Since the arrest of DeAngelo, Holes has become a go-to true crime expert in the media. In 2019, he teamed up with Oxygen to host The DNA of Murder with Paul Holes. In December of 2022, Holes launched a new original series with HLN called "Real Life Nightmare."
When he isn't working, Holes enjoys mountain biking and off-road Jeeping.
Visit website |
Awards: New York Times Best Seller
Communities: Law Enforcement
---
Paul Holes
"Unmasked: My Life Solving America's Cold Cases": When I look back at my long career, there is a lot I am proud of. I have caught some of the most notorious killers of the twenty-first century and brought justice and closure for their victims and families. I want to tell you about a lifetime solving these cold cases, from Laci Peterson to Jaycee Dugard to the Pittsburg homicides to, yes, my twenty-year-long hunt for the Golden State Killer. But a deeper question eats at me as I ask myself, at what cost?
Mostly Books, Booth #241 (Seats 1)
Sat, Mar 4, 11:00 am - 11:30 am
True Crime
Author:
Paul Holes
Analyzing the Criminal Mind
Paul Hole, Edward Humes and Kathleen Hale are here today with stories about criminals and criminology. These whodunits are not works of fiction!
Koffler Room 218 (Seats 142, Wheelchair accessible)

Sat, Mar 4, 4:00 pm - 5:00 pm
True Crime
Signing area: Sales & Signing Area - UA BookStore Tent (on Mall) (following presentation)

Panelists:
Kathleen Hale
,
Paul Holes
,
Edward Humes
Moderator: Rick Unklesbay
Investigating the Cold Case
Pulitzer Prize winner Edward Humes together with New York Times bestselling authors Daniel Stashower and Paul Holes will share how investigators can now solve cases that stumped their predecessors many years ago. Sometimes, solving a cold case comes with consequences.
Koffler Room 204 (Seats 300, Wheelchair accessible)

Sun, Mar 5, 11:30 am - 12:30 pm
True Crime
Signing area: Sales & Signing Area - UA BookStore Tent (on Mall) (following presentation)

Panelists:
Paul Holes
,
Edward Humes
,
Daniel Stashower
Moderator: Anne Segal
---
Book:
Unmasked
My Life Solving America's Cold Cases
True Crime
Celadon Books
April 2022
ISBN 9781250622792
288 pages

---