Miguel Montiel
---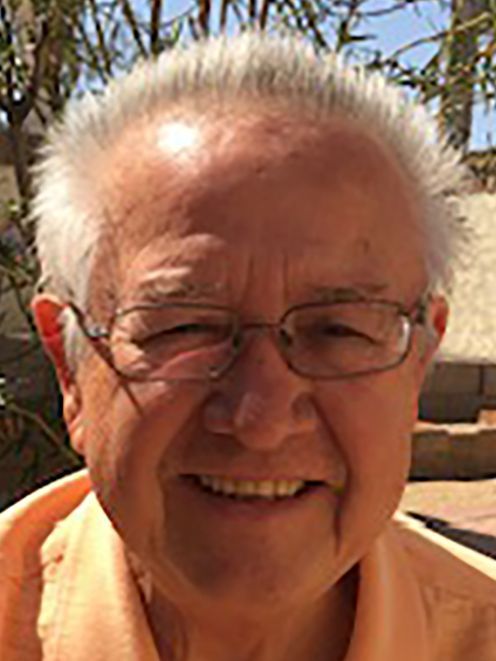 Miguel Montiel is the co-author (with Yvonne de la Torre Montiel) of "World of Our Mothers: Mexican Revolution-Era Immigrants and Their Stories." He is the Motorola Presidential Professor Emeritus in the Department of Transborder Studies at Arizona State University. He received his doctorate in social work from the University of California, Berkeley, in 1974. Montiel is co-author of "Debatable Diversity: Critical Dialogues on Change in American Universities," and of "Resolana: Emerging Chicano Dialogues on Community and Globalization." He has published in journals, including El Grito, Social Work, Journal of Contemporary Social Work, Journal of Parks and Recreation Administration, Social Work Education Reporter and Desastres & Sociedad. He has edited and written reports on Hispanic families and health issues such as diabetes and drug use that were commissioned by organizations such as the National Coalition of Hispanic Mental Health and Human Services, the Arizona Department of Health Services and the Western Interstate Commission for Higher Education.

Awards: Motorola Presidential Professor, College of Liberal Arts and Sciences, School of Transborder Studies, Arizona State University
Communities: Arizona Author, Hispanic or Latinx
---
Mundo de Nuestras Madres
Three authors share inspiring stories of the historical journeys of brave and courageous women.
Nuestras Raíces Stage (Seats 150)

Sat, Mar 4, 4:00 pm - 5:00 pm
Nuestras Raices
Signing area: Pima County Public Library/Nuestras Raíces/Craft Tent & Signing Area (following presentation)

Panelists:
Yvonne de la Torre Montiel
,
Miguel Montiel
,
Luis Alberto Urrea
Moderator: Cristina Ramirez
---
Book:
World of Our Mothers
Mexican Revolution–Era Immigrants and Their Stories
History / Biography
University of Arizona Press
September 2022
ISBN 9780816546657
384 pages

---