Daniel Stashower
---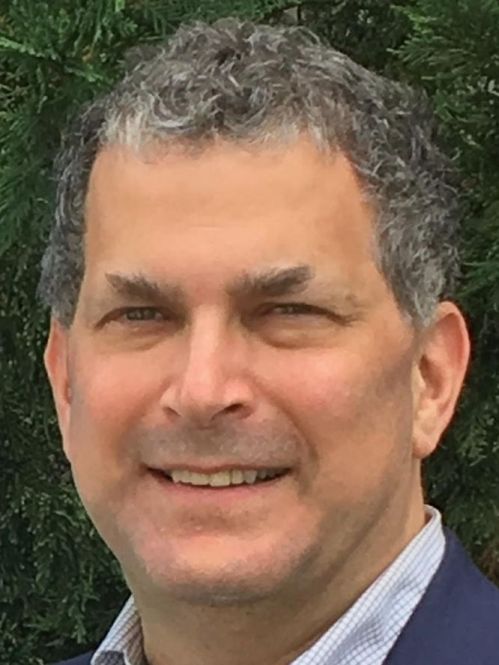 Alison Corbett
New York Times bestselling author Daniel Stashower is an acclaimed biographer and narrative historian. Winner of the Edgar, Agatha and Anthony awards, as well as the Raymond Chandler Fulbright Fellowship in Detective Fiction, his work has appeared in The New York Times, The Washington Post, Smithsonian Magazine, AARP: The Magazine, National Geographic Traveler and American History as well as other publications. His books include "The Hour of Peril," "Teller of Tales" and "The Beautiful Cigar Girl." His most recent book is "American Demon: Eliot Ness and the Hunt for America's Jack the Ripper."
Awards: Edgar Award, Macavity Award, Agatha Award, Anthony Award
---
American Demons
Two Edgar-winning authors shine new light on stories we thought we knew. Jeff Guinn discusses David Koresh and the Branch Davidians, and Daniel Stashower discusses Eliot Ness and the hunt for the Mad Butcher of Cleveland.
Integrated Learning Center Room 120 (Seats 300, Wheelchair accessible)

Sat, Mar 4, 1:00 pm - 2:00 pm
History / Biography
Signing area: Sales & Signing Area - Integrated Learning Center (following presentation)

Panelists:
Jeff Guinn
,
Daniel Stashower
Moderator: Gary Stuart
The Untouchables
One book focuses on the career of Elliot Ness, the other dives into the author's career as a defense attorney for underprivileged clients. The subject line for both of them might read "The Untouchables."
Student Union Sabino (Seats 87)

Sat, Mar 4, 4:00 pm - 5:00 pm
True Crime
Signing area: Sales & Signing Area - UA BookStore Tent (on Mall) (following presentation)

Panelists:
Stephen Saltonstall
,
Daniel Stashower
Moderator: David Bodney
Investigating the Cold Case
Pulitzer Prize winner Edward Humes together with New York Times bestselling authors Daniel Stashower and Paul Holes will share how investigators can now solve cases that stumped their predecessors many years ago. Sometimes, solving a cold case comes with consequences.
Koffler Room 204 (Seats 300, Wheelchair accessible)

Sun, Mar 5, 11:30 am - 12:30 pm
True Crime
Signing area: Sales & Signing Area - UA BookStore Tent (on Mall) (following presentation)

Panelists:
Paul Holes
,
Edward Humes
,
Daniel Stashower
Moderator: Anne Segal
---
Books:
American Demon
Eliot Ness and the Hunt for America's Jack the Ripper
True Crime
St. Martin's Publishing Group
September 2022
ISBN 9781250041166
352 pages

---
The Hour of Peril
The Secret Plot to Murder Lincoln Before the Civil War
History / Biography
St. Martin's Press
January 2014
ISBN 9781250042668
368 pages

---